Apple Releases macOS Sierra 10.12.2 With New Emoji, Fixes for Graphics Issue and SIP Bug
Apple today released macOS Sierra 10.12.2, the second update to the macOS Sierra operating system that launched on September 20. macOS Sierra 10.12.2 comes two months after the release of macOS Sierra 10.12.1, and has been in testing since October 31.
macOS Sierra 10.12.2 is a free update for all customers who are running macOS Sierra. The update can be downloaded using the Software Update function in the Mac App Store.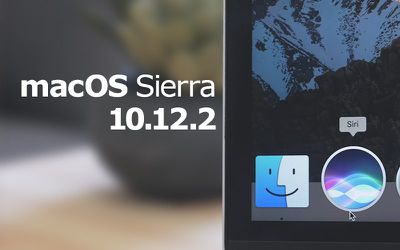 macOS Sierra 10.12.2 includes new emoji, introducing dozens of Unicode 9 characters like selfie, face palm, owl, shark, avocado, pancakes, bacon, and more, plus there are new profession emoji available in both male and female genders.
Apple has also updated the artwork on many existing emoji to make them look more realistic, and new color explosion wallpapers -- from the iPhone marketing materials -- have been introduced.
Along with these outward-facing changes, the 10.12.2 update includes several important bug fixes. A serious graphics issue that has been affecting some new MacBook Pro owners has been solved, and a bug that caused System Integrity Protection to be disabled, also impacting the new MacBook Pro, has been fixed. A full list of bug fixes and improvements is below:
- Improves setup and reliability of Auto Unlock
- Allows addition of a Chinese Trackpad Handwriting button to the Touch Bar Control Strip
- Adds support for taking screenshots of the Touch Bar using the Grab app or Cmd-Shift-6 shortcut
- Fixes an issue that caused the Touch Bar emoji picker to appear on the display
- Resolves graphics issues on MacBook Pro (October 2016) computers
- Fixes an issue where System Integrity Protection was disabled on some MacBook Pro (October 2016) computers
- Improves setup and opt-out experience for iCloud Desktop and Documents
- Fixes an issue with the delivery of Optimized Storage alerts
- Improves audio quality when using Siri and FaceTime with Bluetooth headphones
- Improves the stability of Photos when creating and ordering books
- Fixes an issue where incoming Mail messages did not appear when using a Microsoft Exchange account
- Fixes an issue that prevented installation of Safari Extensions downloaded outside the Safari Extensions Gallery
- Adds support for new installations of Windows 8 and Windows 7 using Boot Camp on supported Macs
macOS Sierra is the latest Mac operating system. It includes Siri support, Apple Pay for the web, Universal Clipboard, Apple Watch auto unlocking, improved iCloud Drive integration, Picture-in-Picture multitasking, and dozens of smaller features that can be found in our macOS Sierra roundup.