While the iPhone 7 Plus has a dual-lens camera, only the wide-angle lens supports optical image stabilization. However, that could change next year.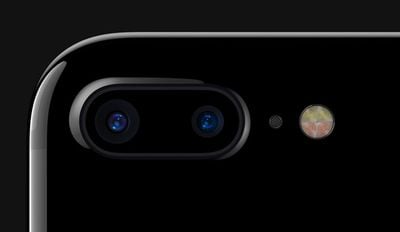 In a research note obtained by MacRumors, KGI Securities analyst Ming-Chi Kuo maintains his belief new dual-camera iPhone models in 2017 will support dual optical image stabilization. Kuo believes Apple will redesign the telephoto lens to support the feature in addition to existing auto focus functionality.
We believe Apple will add OIS function to the telephoto CCM in order to enhance the selling points of next year's new iPhone. We think photo quality and optical zoom range may both improve as a result. We expect the telephoto lens will be redesigned to support OIS in the telephoto CCM, with challenges likely coming from: (1) the need to increase the image circle of the telephoto lens, which will lead to longer calibration time and a more complex assembly processes; and (2) a redesign of the telephoto lens, as an increased image circle will result in degraded photo quality around the corners.
Kuo said Apple's rumored 5.1"-5.2" OLED iPhone and a new 5.5-inch iPhone with a traditional LCD display will feature dual cameras with dual optical image stabilization, while a new 4.7-inch model with an LCD display is expected to retain a single-lens camera, also with optical image stabilization.
Kuo expects Apple supplier Largan Precision to remain the exclusive provider of 6P and telephoto lens for the trio of new iPhones.