Rumored 5.8" OLED iPhone Said to Have 5.1" to 5.2" Active Display Area
Apple is widely rumored to release its first iPhone with an OLED display next year, but reports have been conflicting about its potential screen size.
KGI Securities analyst Ming-Chi Kuo previously said Apple will launch a 5.8-inch iPhone with a curved OLED display and glass casing next year, while Barclays analysts recently called for a 5-inch iPhone with a curved, bezel-free OLED display. Japanese website Nikkei also expects a new glass-backed 5-inch iPhone.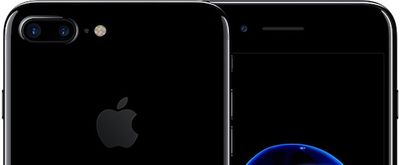 Now, in a new research note, Kuo said the much-rumored premium iPhone model will indeed have a 5.8-inch OLED panel, but with a smaller actual active display area of between 5.1 and 5.2 inches. Kuo said this is for "specific design purposes," which likely points towards a wraparound or curved display of some sort.
We predict OLED iPhone will be 5.1-5.2", despite various market speculation. In terms of the display size of the OLED iPhone, current information from the upstream points to 5.8", while that from the downstream points to 5", which does not conflict, in our view. We predict OLED iPhone will adopt a 5.7-5.8" flexible OLED panel (with Samsung (KR) as the exclusive supplier). Nonetheless, for 'specific design purposes', the actual active area may be around 5.1-5.2". Other than the OLED model, we expect Apple to launch new 4.7" and 5.5" TFT-LCD iPhone models.
Kuo reiterated the all-new OLED-based iPhone will be accompanied by new 4.7-inch and 5.5-inch iPhones with traditional LCD displays.