Facebook has agreed to pause data collection from WhatsApp users in the United Kingdom following a government probe into the company's privacy policy (via Engadget).
Back in August, Facebook-owned WhatsApp updated its terms of service and privacy policy to reflect that it would begin sharing select data with the social media network, including the phone number a user verifies during the registration process and the last time a user accessed the service.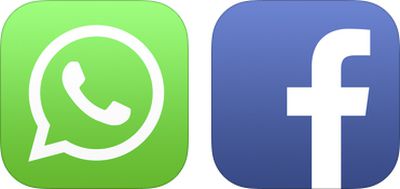 Facebook argued that the new policy would allow it to better fight spam and abuse, deliver better friend suggestions and more relevant ads. However, the company soon came under fire from European Privacy watchdogs who cited "serious concerns" over the policy change, while the U.K.'s Information Commissioner's Office (ICO) is now eight weeks into its own probe.
The U.K.'s Information Commissioner Elizabeth Denham explained the reasons for the probe on the ICO website:

"I had concerns that consumers weren't being properly protected, and it's fair to say the enquiries my team have made haven't changed that view. I don't think users have been given enough information about what Facebook plans to do with their information, and I don't think WhatsApp has got valid consent from users to share the information. I also believe users should be given ongoing control over how their information is used, not just a 30-day window."
ICO said it was "pleased" that Facebook had agreed to pause using data from U.K. WhatsApp users for advertisements or product improvement purposes. As part of the inquiry, the ICO has also asked Facebook to sign an "undertaking" that describes how it will collect and use data and give users "ongoing control" over what is shared.

We also want individuals to have the opportunity to be given an unambiguous choice before Facebook start using that information and to be given the opportunity to change that decision at any point in the future. We think consumers deserve a greater level of information and protection, but so far Facebook and WhatsApp haven't agreed. If Facebook starts using the data without valid consent, it may face enforcement action from my office.
WhatsApp's updated terms and privacy policy did not affect its encryption policy. All messages sent through the service continue to be end-to-end encrypted, a measure that has been in place since April.