macOS Catalina Now Available
WhatsApp to Share User Data With Facebook to Show Targeted Ads
WhatsApp
has
updated
its
terms of service and privacy policy
to reflect that it will begin sharing select data with Facebook, including the phone number a user verifies during the registration process and the last time a user accessed the service. Facebook, which
acquired WhatsApp in 2014
, will use the information to provide better friend suggestions and targeted ads and offers to users of its own service.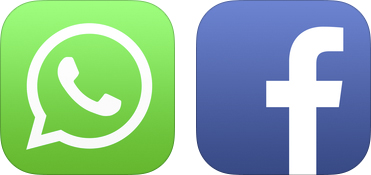 By coordinating more with Facebook, we'll be able to do things like track basic metrics about how often people use our services and better fight spam on WhatsApp. And by connecting your phone number with Facebook's systems, Facebook can offer better friend suggestions and show you more relevant ads if you have an account with them. For example, you might see an ad from a company you already work with, rather than one from someone you've never heard of.
WhatsApp ensures that nothing users share on the service, including messages, photos, and account information, will be publicly shared onto Facebook for others to see. The updated terms and privacy policy also state that the new data sharing measures will help WhatsApp more accurately count unique users, fight spam and abuse, and improve the overall experience of its messaging service.
Existing WhatsApp users can
choose not to share their account information with Facebook
. On the iPhone app, before you tap "Agree" to accept the updated terms, tap on "Read," scroll to the bottom, and toggle the control. Users that agree to the updated terms also have an additional 30 days to opt out by going to Settings > Account > Share My Account Info and toggling the appropriate control in the app.
WhatsApp remains committed to providing private communications. All messages sent through the service are not stored on its servers, and
end-to-end encryption
has been in place since April on the latest version of the app. The updated terms and privacy policy do not affect these security measures.
In a
new FAQ about its updated terms
and privacy policy, WhatsApp says it will still not allow third-party banner ads on the service.
WhatsApp
is free on the App Store [
Direct Link
] for iPhone.