Multiple rumors have pointed towards Apple releasing at least one new iPhone with an OLED display next year, and now the best confirmation yet has surfaced.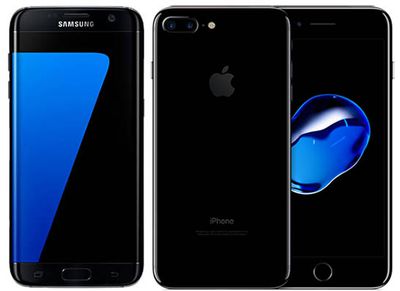 The move was spoiled by Sharp President and CEO Tai Jeng-wu, who told students at Tatung University in Taiwan that Apple is switching from LCD to OLED panels, according to Japan's Nikkei Asian Review.
"The iPhone has been evolving and now it is switching from LTPS (low-temperature poly-silicon) to OLED panels," Tai told students at Tatung University, his alma mater, during a ceremony in which he was awarded an honorary doctorate degree.

"We don't know whether Apple's OLED iPhones will be a hit, but if Apple doesn't walk down this path and transform itself, there will be no innovation. It is a crisis but it is also an opportunity," Tai said.
Sharp said it is building a new OLED facility in Japan to manufacture the displays for a "key customer," but it has not ruled out U.S. manufacturing if required.
"We are now building a new [OLED] facility in Japan. We can make [OLED panels] in the U.S. too," he said. "If our key customer demands us to manufacture in the U.S., is it possible for us not to do so?"
Tai did not specify when new iPhones will switch to OLED displays, but the transition is widely expected to start next year.
Nikkei previously said Apple is planning to release at least three new iPhones next year, including a high-end model with a 5.5-inch-or-larger OLED display that is curved on both sides like Samsung's Galaxy S7 edge.
The report said the other two models would be traditional 4.7-inch and 5.5-inch iPhones with LCD displays as used currently.
Apple analyst Ming-Chi Kuo of KGI Securities said the high-end iPhone will sport a curved 5.8-inch OLED display with glass casing like the iPhone 4.
When applied to the height of an existing 5.5-inch iPhone, a 5.8-inch display would leave an extra 7.25mm of display on each side. This would extend the display across the front and sides of the iPhone, perhaps allowing for a wraparound display with side-based gestures as featured on the Galaxy S7 edge.


In addition to Sharp, Korea's BusinessKorea today reported LG and Samsung are in a "do or die" fight to secure OLED display orders from Apple.
Japan Display -- a joint venture between Sony, Toshiba, and Hitachi -- also confirmed it will begin OLED display production in 2018, although its bid to win orders from Apple may fall short. Taiwan's AU Optronics could also be in the mix.
OLED displays can have sharper color contrast and brighter colors compared to LCD displays, while the technology allows for flexible, curved designs. OLED panels also typically have faster response times and better viewing angles compared to LCD technology, with the option for always-on mode.