Japan Display Confirms OLED Production in 2018 Amid iPhone Adoption Rumors
Japan Display today announced that it will begin the mass production of OLED panels in 2018 (via Reuters), confirming a rumor from December that the company would do so in attempts to be the supplier of OLED panels in a future iPhone model. This would put Japan Display -- a joint venture between Sony, Toshiba, and Hitachi -- in direct competition with LG Display and Samsung in the production of the rumored OLED-supported iPhone.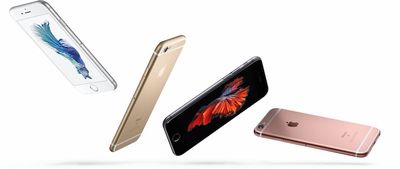 "We will take advantage of our advanced thin-film transistor technology in developing OLED screens," Akio Takimoto, chief of Japan Display's research center, told reporters on Friday.
Japan Display, in addition to rival Sharp, already supplies the manufacturing of LCD panels for Apple's iPhone. In 2015, estimates of an iPhone supporting OLED panels -- which would be the first non-LCD model since the original iPhone -- put it off for at least the next three years, aligning with Japan Display's plans for the mass production of OLED panels.
Recent OLED rumors suggested that Apple's new Taiwanese lab could potentially focus on adopting OLED and micro-LED technology for future iPhone models. Towards the end of last year, a report also claimed that Apple is "close" to signing a final agreement with Samsung and LG Display in regards to OLED manufacturing for the so-called "iPhone 8." According to that report, both manufacturers are planning to spend $12.8 billion combined to prepare for the production of OLED in 2018's iPhone.