Tim Cook: 'We Don't Buy' the Need to Give Up Privacy for AI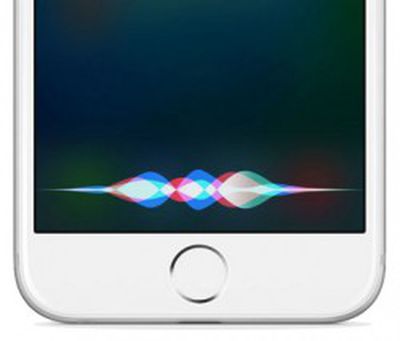 During today's fourth quarter 2016 earnings call, Apple CEO Tim Cook was asked about Siri, artificial intelligence, home assistants vs. mobile assistants, and balancing AI with security, which led to some interesting new insights into Siri's popularity and Apple's privacy stance.
According to Cook, Apple is now getting more than 2 billion Siri requests per week. "It's very large," he said, "and to the best of our knowledge, we've shipped more assistant enabled devices than anyone out there." He went on to highlight Apple's efforts to deliver a great Siri experience around the world. While most AI services are limited to the United States, Siri is available in many countries. "We put a lot of energy into that," Cook said.
Cook also said that he believes there's more value in having a phone with a personal assistant built in, like Siri, than a home device. "We live in a mobile society," he said. "People are constantly moving from home to work and to other things they may be doing. And so the advantage of having an assistant on your phone is that it's with you all the time." He went on to say that there's still a market for a home assistant like the Amazon Echo, but that usage on a phone "will likely be much greater."
On security, Cook said that Apple does not believe there's a need to compromise security for the sake of artificial intelligence.
In terms of the balance of privacy and AI, this is a long conversation, but at a high level, this is a false tradeoff. People would like you to believe you have to give up privacy to have AI do something for you, but we don't buy that. It might take more work, it might take more thinking, but I don't think we should throw our privacy away. It's sort of like the age old argument between privacy and security. You should have both. You shouldn't have to make a choice.
In the past, rumors have suggested that Apple's staunch dedication to privacy has held back the development of Siri. Apple is said to employ "policy czars" that make sure Apple services are not collecting customer data, something that has restricted the way Siri can be used.
Apple has, however, made some important steps forward with Siri in recent years through the use of machine learning and a neural network, advancements Cook highlighted earlier in the call. Just this year, Apple was able to open up Siri to third-party developers, and the company is said to be hard at work on some major improvements that will allow Siri to do more and to be built into products like a rumored Echo-like smart home device.