Thanks to a boost from supplying parts for the increasing demand of the iPhone 7 and iPhone 7 Plus, Taiwan Semiconductor Manufacturing Company has raised its forecast for 2016. Specifically, the manufacturer expects a revenue growth of between 11 and 12 percent, whereas it was previously holding out only for an increase of between 5 and 10 percent for the year (via Reuters).
Third quarter net profit jumped 28 percent from previous quarters to $3.1 billion, which came in above analyst predictions of an approximately $2.9 billion forecast for the July-September quarter. It also set a new quarterly record for the company in the net profit category, which previously sat at $2.5 billion.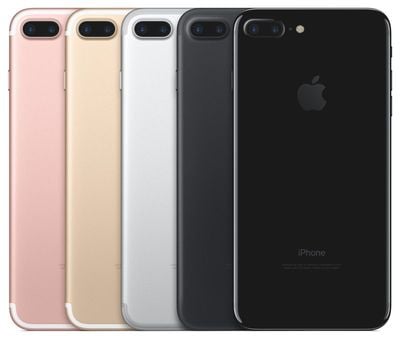 Overall revenue for the quarter broke another record for the company, with revenue amounting to $8.1 billion in total, a 23 percent increase from the second quarter of 2016. In addition, the company recently said that revenue for the first nine months of 2016 jumped 7.1 percent to $21.6 billion, increasing 39 percent in September alone thanks to the launch of the iPhone 7. According to industry insiders and confirmed by teardowns of the handset, TSMC mainly supplies the iPhone 7 with its A10 chip.
TSMC's good fortunes have also been inversely related to Samsung's ongoing Galaxy Note 7 debacle, but executives at the Taiwan-based manufacturing company noted that it's "too early to tell how business will play out."

"Samsung is a very strong company," TSMC acting spokeswoman Elizabeth Sun, told reporters at a briefing after the company met analysts. "I think the issue today is that even they (Samsung) cannot say what has caused this, so this makes everyone nervous."
Looking at the fourth quarter, TSMC predicts revenue to remain steady at around $8 billion, but the company forecasted its results just under the $8.1 billion third quarter earnings. The numbers for the rest of 2016 didn't factor in the potential for increased profit from users displaced because of Samsung's scrapping of the Note 7.

"The previously anticipated inventory reduction at the end of Q4 will be mild," co-CEO Liu said during the earnings briefing. "The end of this year will be more peaceful than in previous years. We see end-market demand is still healthy."
While still not quite as popular as last year's model, shipments of iPhone 7 units are expected to reach 80 to 84 million units in the second half of this year, compared to 85 to 90 million iPhone 6s devices shipped in the latter half of 2015. Samsung's exploding Note 7 battery problem is believed to be a catalyst to a potential boost in iPhone sales, with a recent SurveyMonkey poll finding that 26 percent of Note 7 owners plan to use their refunds to switch to Apple's flagship phone.