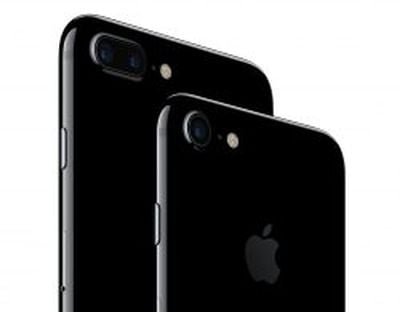 Apple has increased its part and component orders for the iPhone 7 series this year, with orders for the fourth quarter said to be between 20 and 30 percent higher than expected (via DigiTimes).
According to sources from Taiwan-based touch panel makers General Interface Solution (GIS), which is a subsidiary of Foxconn, increased touch panel orders from Apple mean the supplier will see revenues grow significantly in Q4 2016.
Initial demand for Apple's iPhone 7 series has been high, with excitement for the company's jet black color option and its larger dual lens camera-equipped handset leading to long wait times as regions struggle to re-stock following the first wave of orders.
Some analysts believe the timing of Samsung's exploding battery problem is leading a number of consumers returning defective Note 7 devices to choose an iPhone 7 over a like-for-like replacement. According to one online poll conducted by SurveyMonkey, 26 percent of Note 7 owners plan to use their refunds to switch to Apple's flagship phone, while 35 percent said they would keep the refund, without specifying what phones they would use in the future.
Those numbers compare to 21 percent who said they would swap for a different Samsung model, while only 18 percent said they planned to get a rectified Note 7, which remain in short supply.
Samsung claims its own data shows a much higher retention rate, and says about 90 percent of Note 7 owners had chosen to get a direct replacement, after the corrected devices became "widely available". So far, more than 60 percent of defective devices in the U.S. have been exchanged, the company said in a statement.
Shipments of iPhone 7 units are expected to reach 80 to 84 million units in the second half of this year, compared to 85 to 90 million iPhone 6s devices shipped in the latter half of 2015, according to original design manufacture sources.