Intel and Apple Already in Talks Over ARM-Based Chips for Future iOS Devices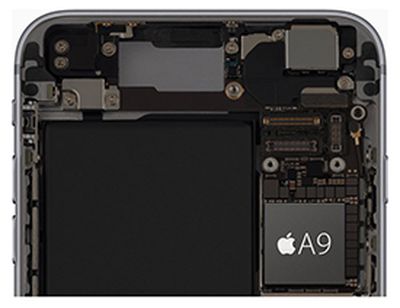 Intel's new licensing deal allowing it to manufacture ARM-based chips for smartphones could win over Apple as a customer in as little as two years, placing pressure on current A-series chip manufacturer TSMC, according to Nikkei Asian Review.
The report cited analysts that believe Intel could supply Apple with at least a portion of tentatively named A12 chips for iPhones in 2018, following reports that TSMC will be the sole supplier of A10 and A11 chips for iPhones in 2016 and 2017 respectively.
"TSMC could face tough competition as soon as 2018 or 2019 as Intel is likely to gain orders from Apple by then," Samuel Wang, a veteran semiconductor analyst at research company Gartner, told the Nikkei Asian Review. "Intel has begun to engage with Apple and it aims to grab one or two top-tier customers from TSMC."
The switch to Intel may not have significant implications for iPhone users, but it provides Apple with an opportunity to secure the best manufacturing deal and technologies available. Intel's foundries will manufacture ARM-based smartphone chips based on a 10-nanometer process, which TSMC is also moving towards. The move could also shift at least a portion of A-series chip production to the United States, which could help create new jobs on the company's home turf.
"Intel is definitely the most formidable challenger for TSMC," a senior Taiwanese chip industry executive said. "There is no rivalry between Apple and Intel so it's really likely that Apple could shift some orders there. The move is also in line with Washington's policy to encourage U.S. companies to make more products at home."
Intel is also expected to supply modems for select iPhone 7 models, including AT&T versions and some international models sold in other countries, as Apple lessens its dependance on existing supplier Qualcomm.