Intel Foundries Able to Produce ARM-Based Chips Under New Licensing Deal
At today's Intel Developer Forum, Intel announced a new licensing deal with ARM, which will see Intel taking advantage of ARM technology in an effort to attract more manufacturing companies to its factories.
Under the terms of the deal, Intel plans to allow third-party semiconductor companies to use its 10-nanometer production lines for manufacturing ARM-based chips for smartphones, expanding the production options available to companies like Apple.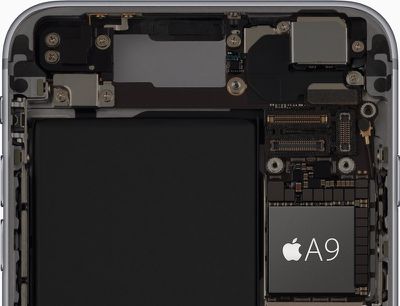 Apple currently produces custom-designed ARM-based chips that are manufactured by companies like Taiwan Semiconductor Manufacturing Co. (TSMC), but with Intel and ARM's new licensing deal, Apple (and other manufacturers) could potentially use Intel to fabricate its chips.
LG Electronics has already inked a deal with Intel and will use Intel's foundry business to manufacture 10-nanometer chips for future LG devices. It is not clear if Apple will strike a deal with Intel, as rumors suggest Apple already has an agreement in place with TSMC to produce 10-nanometer A11 chips destined for the 2017 iPhone and other 2017 devices, but the possibility exists for future chips.
TSMC is also said to be the sole manufacturer of the A10 chip that will be used in the upcoming iPhone 7 and iPhone 7 Plus.