T-Mobile Introduces $70 Unlimited Data Plan, But HD Video is $25 Extra
T-Mobile has introduced a new plan called T-Mobile ONE [PDF] that offers unlimited talk, text, and 4G LTE data for $70 per month. A second line can be added for $50 per month, while up to six more lines can be added for an additional $20 per month each. The total cost for a family of four, for example, would be $160 per month.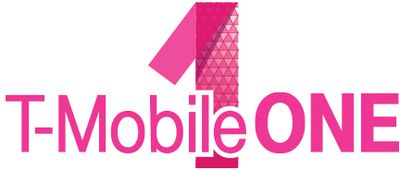 T-Mobile ONE has some caveats to consider. First, unlimited video is limited to 480p standard definition for all services, with unlimited HD video available for $25 per month extra per line. Additionally, tethering is limited to 2G speeds, with 5GB of high-speed tethering available as a $15 add-on.
T-Mobile's existing Simple Choice plan with unlimited talk, text, and 4G LTE data costs $95 per month and includes unlimited HD video and 14GB of LTE tethering. The carrier also offers 2GB, 6GB, and 10GB of 4G LTE for $50, $65, and $80 respectively. These plans will remain available for a short time for new customers.
T-Mobile also clarified that, as with its Simple Choice plans, customers using the most data -- specifically the highest 3 percent -- may see their data traffic prioritized behind other users once they cross a threshold of around 26GB of data during their billing month. The carrier noted that throttling will only occur at specific times and places where there is network congestion.
The new plan includes usual T-Mobile perks such as Simple Global, Mobile Without Borders, Wi-Fi Unleashed, Stock Up, and T-Mobile Tuesdays. T-Mobile will also pay up to $650 in early termination fees to customers who switch over from AT&T, Verizon, or Sprint through its Carrier Freedom program.
T-Mobile ONE will be available for new postpaid customers on September 6, while new prepaid customers will be able to get the plan "in the future." Existing customers have the option to keep the Simple Choice plans they have or switch to T-Mobile ONE. The plan costs $5/month extra per line without AutoPay enabled.
T-Mobile follows in the footsteps of new data plans from AT&T and Verizon.