Following months of being repeatedly blocked by independent planning body An Bord Pleanála, Apple has finally been granted the go-ahead to build its massive data center in Galway County, Ireland (via Business Insider). The Irish planning board reversed course on its earlier oppositions to the data center, "despite opposition from a number of individuals and local businesses," giving Apple permission to build just one data hall. Each time an extension of the property is to be made, Apple will have to reapply for permission with the local planning body.
The original objections to the facility -- which will specifically be located in Derrydonnell Forest -- cited a worry over the local wildlife and the potential for negative impact that Apple's data center could have on it, as well as flooding concerns in a neighboring golf course. In June, these issues continued anew with fresh worry that the data center's proximity to a nuclear power plant could be harmful, despite the plant having been shut down for years.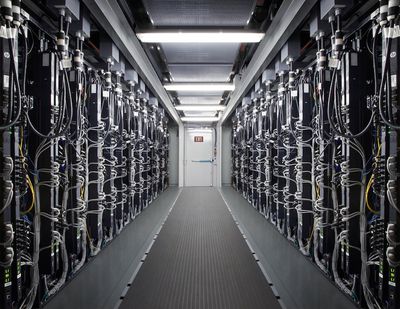 The planning body said the data centre will provide the area with a significant economic boost, adding that they took into account how hard it is to find sites that are able to accommodate huge data centres that need to be connected to the national grid.
With the new majority vote from An Bord Pleanála overpowering the last few protestors, Apple now can continue with its 10-15 year construction plan of a massive data center site for services like the App Store, Apple Music, Apple Pay and iCloud. After winning permission for this first building, Apple's ultimate goal by the end of its decade-long plan is a total of eight buildings housing servers for the company's online services.
Apple's plan was to originally have the Irish data center up and running by early 2017, but since its first proposal in September 2015 and the ensuing blockades, it's expected that goal has been pushed further back. The company is also planning the construction of a data center of similar scale (about 166,000 square meters) in Denmark.