Apple-Backed Didi Chuxing to Purchase Uber's Ride-Hailing Operations in China
Chinese ride-hailing service Didi Chuxing is set to acquire the Chinese operations of rival Uber in a $35 billion deal, reports Bloomberg and The Wall Street Journal. Apple notably invested $1 billion in Didi Chuxing back in May, giving Apple access to data and expertise on electric and autonomous car technology, as well as a foot in the door with the Chinese investment community.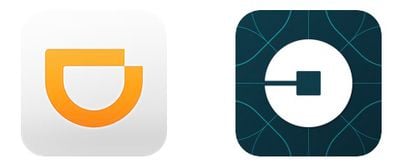 The valuation of the combined ride-hailing company is $35 billion, the people said. Investors in Uber China, an entity owned by San Francisco-based Uber, Baidu Inc. and others, will receive a 20 percent stake in the combined company, the people said. Uber will continue to operate its own app in China for now.

Didi is making a $1 billion investment in Uber at a $68 billion valuation, people familiar with the matter said.
As noted in a forthcoming blog post by Uber CEO Travis Kalanick that was obtained by Bloomberg, neither Uber nor Didi Chuxing has turned a profit in China despite billions of dollars in investment, and combining operations will help smooth the path to profitability and a sustainable business.
Apple is of course widely rumored to be working on its own car-related project dubbed Project Titan, an effort that is an "open secret" in Silicon Valley according to Tesla CEO Elon Musk. The most recent developments with Project Titan include a new chief in veteran Apple executive Bob Mansfield and a new focus on autonomous driving software that could give Apple flexibility beyond plans to build its own vehicles.