Apple Pays $25 Million in Settlement Over Cover Flow, Time Machine Patents
Apple will pay $25 million to settle a patent lawsuit with Network-1 Technologies' subsidiary Mirror World Technologies and license its patents, the companies announced today. The patent (No. 6,006,227) dates back to 1999, covering a system that stores documents in a stream ordered chronologically, similar to Apple's Cover Flow or Time Machine.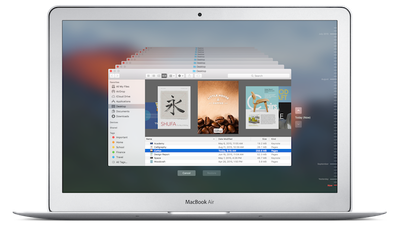 Under the terms of the agreement, Apple will receive a fully paid up non-exclusive license to the '227 Patent for its full term, which expired in 2016, along with certain rights to other patents in Network-1's portfolio. Network-1 will receive $25 million from Apple for the settlement and fully paid up license.
The technologies described in the patent were developed from the work of Yale University computer scientist Professor David Gelernter and his then-graduate student Dr. Eric Freeman in 1996. They then founded Mirror Worlds LLC, which began a long-running legal fight with Apple over the patent. In 2010, Apple was hit with a $625 million judgment over the patent. A year later, Apple won a reversal of the decision and the judge closed the case in Apple's favor.
In 2013, Mirror Worlds was purchased by Network-1 and the company acquired Mirror World's patents. Network-1 describes itself as a company "engaged in the development, licensing and protection of its intellectual property and proprietary technologies." Last year, the company also reached a settlement with Microsoft for $4.6 million over the same patent.