Apple Hit With $625 Million Judgment in Patent Suit Over Cover Flow, Spotlight, Time Machine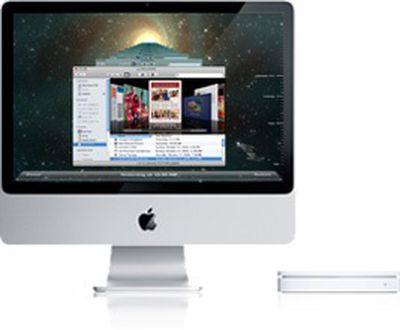 Bloomberg reports
that Apple is challenging a verdict issued in a patent lawsuit last Friday that has seen the company hit with a penalty of as much as $625.5 million for infringing patents with its Cover Flow, Spotlight, and Time Machine technologies. The jury verdict in favor of Mirror Worlds LLC saw Apple hit with a $208.5 million judgment for violation of each of three patents.
Apple asked U.S. District Judge Leonard Davis for an emergency stay of the Oct. 1 verdict, saying there are outstanding issues on two of the three patents. Apple said patent owner Mirror Worlds would also be "triple dipping" if it were able to collect $208.5 million on each of the patents.
The patents at the heart of the dispute are the work of Yale professor David Gerlenter, who spun off Mirror Worlds Technologies from the university in 1996 and filed the patents in 1999. The current Mirror Worlds LLC entity involved in the lawsuit is a patent holding company based in Tyler, Texas, the location where the federal lawsuit is filed
Davis also is considering Apple's request, filed before the verdict, to rule the company doesn't infringe two of the patents. The judge said that if he granted that request, he'd strike the amount of damages attributed to those two patents.
The federal judge overseeing the trial has asked lawyers for both sides to submit arguments addressing the issue of the damages awarded in the case.