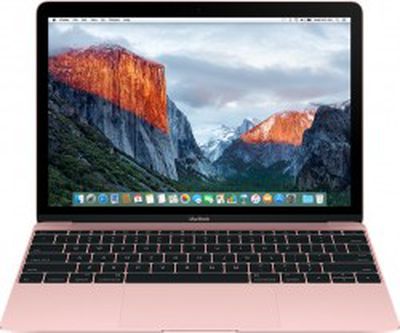 At WWDC 2016 next week, Apple will unveil the next major versions of iOS and OS X. Based on Apple's historic naming pattern, the operating systems are presumptively referred to as iOS 10 and OS X 10.12. However, there is evidence to suggest that Apple may instead rebrand OS X as macOS, in line with iOS, tvOS, and watchOS.
Ahead of the keynote, MacRumors readers have been sharing their iOS 10 and OS X 10.12 wishlists in our discussion forums. For OS X 10.12, some of the most popular feature requests include Siri integration, remote unlocking, Safari picture-in-picture capabilities, expanded Continuity and Handoff features, Mission Control and Notification Center improvements, a system-wide Dark Mode, and more.

Siri
Siri debuted in beta on the iPhone 4s in late 2011, and it has since expanded to iPad, iPod touch and, in a more restricted form, Apple Watch and Apple TV. Since then, Mac users have hoped that Apple will bring the virtual assistant to OS X, and the latest rumors suggest that may finally happen this year.
"This one is heavily rumoured for this year, and not without good reason," writes MacRumors reader Joseph H. "It's madness the personal assistant is not on Mac yet. There are tons of useful queries we could ask the assistant which could range from searching to launching and quitting apps to simply restarting the machine."


We previously reported that Siri will have a menu bar icon on OS X 10.12, positioned next to the Notification Center toggle, along with a colorful dock icon. When either is clicked, a waveform will pop up to give users a visual cue that the virtual assistant is listening for commands, akin to holding down the Home button on iOS devices.
When a supported Mac is connected to a power source, users will be able to make hands-free "Hey Siri" voice commands, just like on the latest iPhones and iPads. OS X users will also be able to set a keyboard shortcut to activate Siri and configure other settings through System Preferences.
Many users also hope that Siri on Mac will have an option to provide feedback.

Remote Unlocking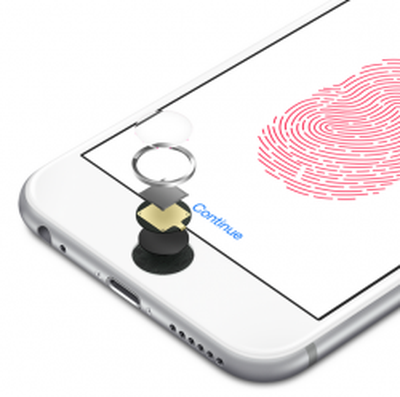 A common item among OS X wishlists is the ability to unlock a Mac without typing a password, such as with Touch ID, facial recognition, or a trackpad pattern, and the functionality could be introduced as early as this year.
KGI Securities analyst Ming-Chi Kuo recently said that Apple's next-generation MacBook Pro will feature Touch ID, but he did not specify if the fingerprint reader will be integrated into the notebook as a hardware feature.
We previously reported that Apple is working on an auto unlock function that would allow an iPhone, and possibly Apple Watch, to unlock a Mac when in close proximity, alleviating the need to enter a password on a password-protected Mac.
The feature, which uses Bluetooth LE frameworks, would likely work hand-in-hand with rumored Apple Pay support for web browsers. Remote unlocking could be introduced as part of OS X 10.12, but there is a chance that the function could be shelved until a later date if internal development is not completed in time.

Other
System-wide Dark Mode: Apple introduced Dark Mode on OS X Yosemite in 2014, but when enabled it only darkens the OS X menu bar and Dock. A true system-wide Dark Mode would extend to windowed apps like Finder and Safari and all other elements of the operating system.
Night Shift: Introduced on iOS 9.3, Night Shift is a feature that cuts down on the amount of blue light an iPhone or iPad is putting out during the evening hours by automatically shifting towards the warmer (yellower) colors in the spectrum. F.lux has provided similar functionality on Mac for several years, but many users are hopeful that Apple will introduce Night Shift as a stock OS X feature.
Time Machine backups to iCloud: The application is currently only able to create physical backups of files.

Dock: Right-click options for "New Window" and "New Private Window" even when Safari is closed. Ability to chose default behavior in System Preferences > Dock for folder clicks in Stacks, when using Grid and List view: to open the folder in Stacks or to go directly to Finder.

Finder: A sorting option to have folders pinned to the top of file lists. Ability to view total size of multiple selected folders in "Get Info" menu.

Notification Center: Display a notification badge in menu bar when new notifications are available. For example: Notifications (3). Set default Notification Center pane in System Preferences > Notifications.

Mission Control: Close windows. View minimized windows. Switch to the Desktop by clicking on it in the background. Hide Safari's Private Window contents.

Continuity and Handoff: Transfer calls from iPhone to Mac.

Window management: Change the green button to resize the window to the largest possible size with the Dock and Menu Bar visible. A separate button for full-screen view. Automatic window snapping. Native HyperDock functionality.

Splitting up iTunes: Individual apps for Music, Videos, Podcasts, Books, and Sync.

More stock apps: Apple News, Health, Phone, and Weather.

Multi-display Dock: Make the Dock visible on all desktops for users with multiple displays.

Text size options: A slider function to increase or decrease text sizing in apps such as Contacts and Mail.

Systemwide support for more languages: Latvian, Lithuanian, Estonian, and others

Native Caffeine functionality

Front Row app replacement

Expanded codec support for QuickTime
Read more about the features people are hoping for in OS X in the dedicated OS X 10.12 wishlist thread on the forums.
The new version of OS X or macOS will be unveiled alongside iOS 10, and possibly new tvOS and watchOS versions, on Monday, June 13 at Apple's Worldwide Developers Conference keynote. The event is set to kick off at 10:00 a.m. Pacific Time.