Mac Update Cycle Faces Uncertainty as Intel Abandons Tick-Tock Strategy
In its latest 10-K annual report (PDF) filed last month, Intel confirmed the end of its long-heralded "tick-tock" strategy of delivering new microprocessors to the market. Intel originally introduced the product cadence to the world in 2006 with the launch of the "Core" microarchitecture, alternating "ticks" of shrinking chip fabrication processes with "tocks" of new architectures.
Over the past ten years, Intel has successively delivered new processor families based on this tick-tock cycle on a nearly annual cycle from its 65 nm manufacturing node all the way up until recently. The tick-tock release cycle allowed Intel to reestablish dominance in both the consumer and enterprise CPU markets and had given OEMs such as Apple a regular update cycle to rely on for annual product updates. But with chip updates stretching about beyond a yearly cycle in recent generations, Apple's product launch cycles have started to be affected.
In the face of the difficulties in maintaining the tick-tock cadence, Intel has announced that the launch of Kaby Lake this year as the third member of the 14-nm family following Broadwell and Skylake will mark the official end of the tick-tock strategy. Instead, Intel will move to a new "Process-Architecture-Optimization" model for the current 14 nm node and the 10 nm node.

As part of our R&D efforts, we plan to introduce a new Intel Core microarchitecture for desktops, notebooks (including Ultrabook devices and 2 in 1 systems), and Intel Xeon processors on a regular cadence. We expect to lengthen the amount of time we will utilize our 14nm and our next-generation 10nm process technologies, further optimizing our products and process technologies while meeting the yearly market cadence for product introductions.
This development is not unexpected, as semiconductor foundries have had increasingly tough times creating smaller process nodes as fabrication of smaller transistors has become increasingly expensive and complex. Transistors are rapidly approaching the physical limits of traditional semiconductor geometries, and the famous Moore's Law regarding transistor density has been formally acknowledged to no longer be valid.
Intel has no doubt moved to this new release model in an attempt to get back to a regular product and platform cadence as it struggles with the technological challenges of bringing new fabrication nodes to volume production. As noted in our Mac Buyer's Guide, many of Apple's Macs have gone without update for the longest time since we began tracking them, though Apple has yet to update to the available Skylake microarchitecture for its Mac line. Some product uncertainty is due to continue as the launch of Intel's Kaby Lake microarchitecture has been recently delayed to the second half of 2016 after Skylake suffered similar setbacks last year.
Top Stories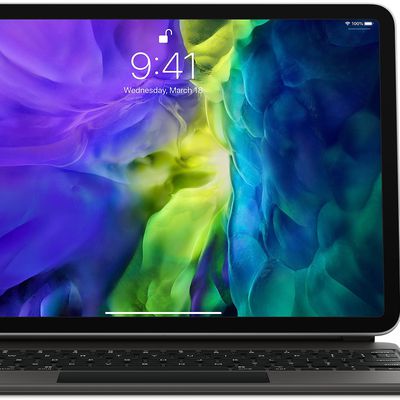 Apple today released iOS and iPadOS 13.4, the latest major updates to the iOS 13 operating system that was released in September. iOS and iPadOS 13.4 come two months after the release of iOS and iPadOS 13.3.1 with Screen Time Communication Limits. The iOS and ‌iPadOS‌ 13.4 updates are available on all eligible devices over-the-air in the Settings app. To access the updates, go to...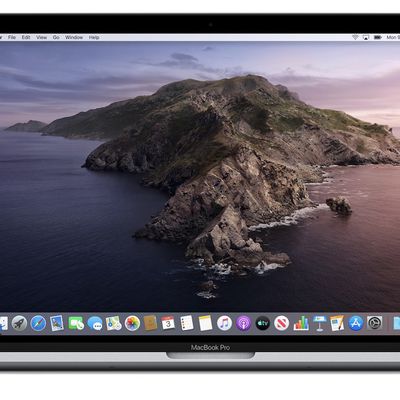 Apple today released macOS Catalina 10.15.4, the fourth update to the macOS Catalina operating system that was released in October. macOS Catalina 10.15.4 comes a couple of months after the release of macOS Catalina 10.15.3. macOS Catalina 10.15.4 can be downloaded from the Mac App Store for free using the Update feature in the System Preferences app. The macOS Catalina 10.15.4 update...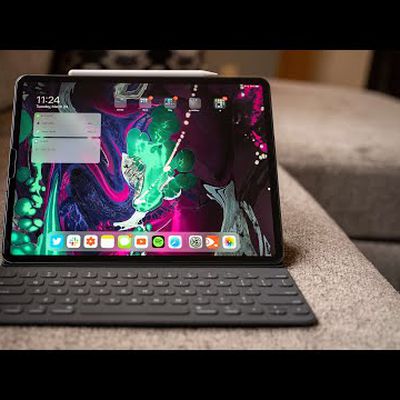 Apple last week introduced new 11 and 12.9-inch iPad Pro models, which are set to arrive in the hands of customers starting this week. Apple introduced a nifty new Magic Keyboard with trackpad alongside the new iPad Pro models that's coming in May, but it also debuted a new Smart Keyboard Folio, which is available now. We picked up the Smart Keyboard Folio for the designed for the 2020 iPad...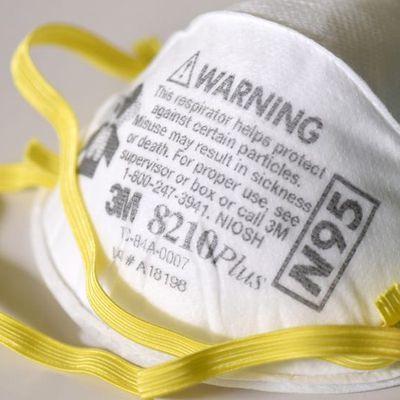 Apple over the weekend announced plans to donate millions of N95 masks to hospitals in the United States and Europe, and according to Apple CEO Tim Cook, Apple has been able to source more than 10 million N95 masks in the U.S. and millions more in Europe. Apple CEO Tim Cook said on Saturday that Apple was aiming to donate supplies to healthcare providers fighting COVID-19, and clarified...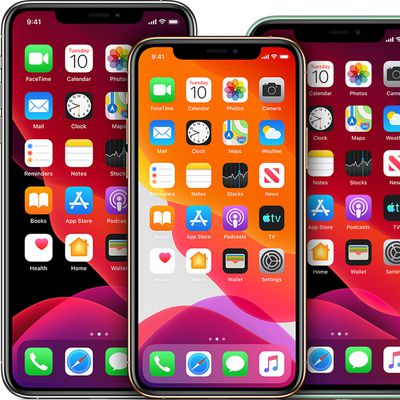 Apple is preparing to delay the launch of the 2020 iPhones expected to be equipped with 5G technology, according to sources with knowledge of Apple's plans that spoke to Japanese news site Nikkei. Apple has reportedly held internal discussions about the possibility of delaying the launch "by months" over fears of how well iPhones would sell in the current situation, and supply chain sources...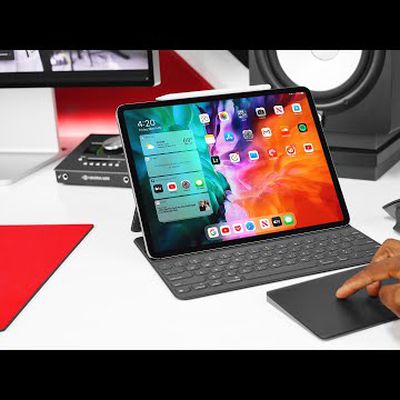 Apple last week introduced new iPad Pro models with an similar performing A12Z Bionic chip, an Ultra Wide camera for 0.5x zoom, and a LiDAR Scanner for enhanced augmented reality. The new iPad Pro models will begin arriving to customers and go on sale at select stores starting tomorrow, and ahead of time, the first unboxing videos have surfaced. The new iPad Pro models will be compatible with A...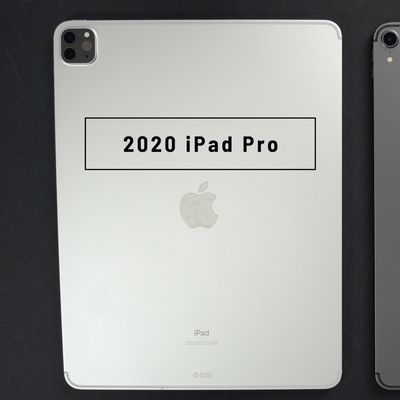 Apple last week announced new 11 and 12.9-inch iPad Pro models, and as of today, the new iPads are arriving to customers. We picked up one of the new 12.9-inch models and checked it out to see just what's new and whether it's worth buying. Subscribe to the MacRumors YouTube channel for more videos. When it comes to design, the new iPad Pro models are identical to the 2018 iPad Pro models, but ...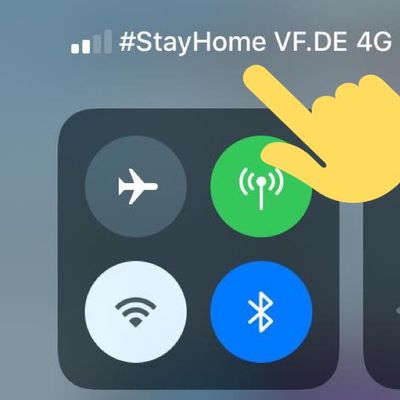 iPhone users in several countries who disconnect from WiFi on their devices will see a "Stay Home" message at the top of the Control Center where cellular network information is displayed. Image via Matt Navarra According to reports on Twitter, the status bar messages are showing up in countries that include Germany, Belgium, United Arab Emirates, Peru, Turkey, India, Luxembourg, Romania,...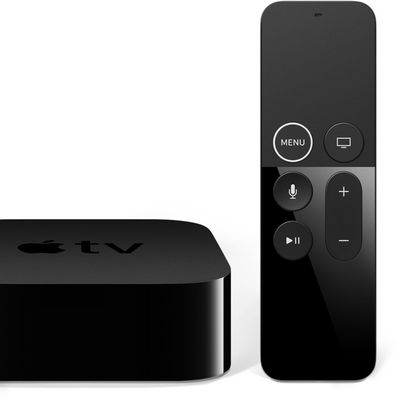 Apple today released tvOS 13.4, the third major update to the tvOS operating system that runs on the fourth and fifth-generation Apple TV models. tvOS 13.4 comes a couple of months after the release of tvOS 13.3.1. tvOS 13.4, a free update, can be downloaded over the air through the Settings app on the Apple TV by going to System > Software Update. Apple TV owners who have automatic software ...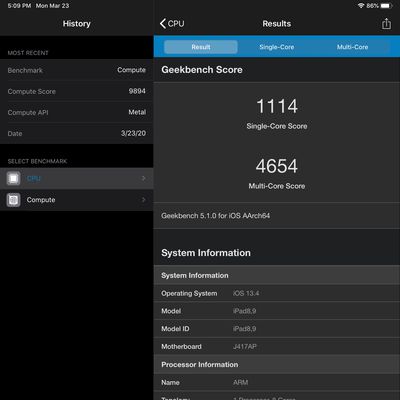 One of the new 2020 iPad Pro models equipped with an A12Z chip arrived early to a Reddit user, who did some benchmarking tests to see how it performs. In a Geekbench 5 test, the 11-inch 2020 iPad Pro earned a single-core score of 1114 and a multi-core score of 4654, which is close to the Geekbench scores of the 11-inch iPad Pro from 2018. The 11-inch iPad Pro has an aggregate single-core G...