Kaby Lake
By MacRumors Staff
Kaby Lake Articles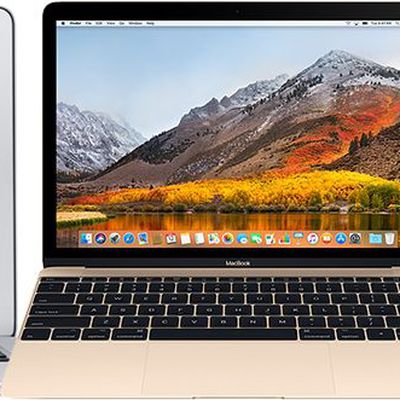 Apple is widely expected to launch a new lower-priced notebook later this year, likely with a 13-inch Retina display and a starting price below $1,000. It's unclear if it will be branded as a MacBook, MacBook Air, or otherwise, but it'll be a new lower-cost, lower-spec option below the MacBook Pro. According to a translated report from Taiwanese publication Economic Daily News, the notebook...
Intel today introduced its eighth-generation Core processor lineup [PDF] coming to notebooks later this year. The first four eighth-generation processors launching today are U-series chips suitable for the 13-inch MacBook Pro, MacBook Air, and Mac mini. They're all 15W chips with four cores and eight threads, paving the way for a quad-core 13-inch MacBook Pro should Apple choose to release...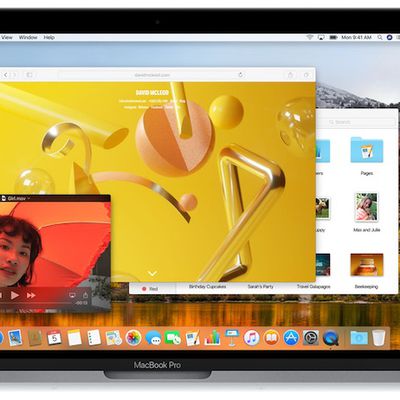 Apple this week refreshed its MacBook Pro lineup with Intel's seventh-generation Kaby Lake processors, and early benchmarks for the notebooks suggest the 2017 models are up to 20 percent faster than the equivalent 2016 models equipped with Intel's sixth-generation Skylake processors. Specifically, the new 15-inch MacBook Pro configured with a 2.9GHz Core i7 processor has average single-core...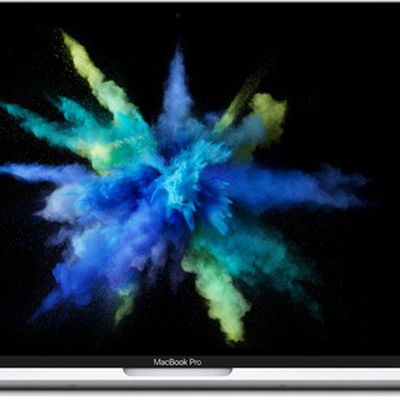 Intel today said one of its eighth-generation "Coffee Lake" processors delivered more than a 30 percent performance boost over an equivalent seventh-generation "Kaby Lake" processor in recent testing. Both generations of chips are suitable for Apple notebooks, such as the 12-inch MacBook and MacBook Pro. "We will have more to say about the 8th Gen Intel Core processor in the future but it's...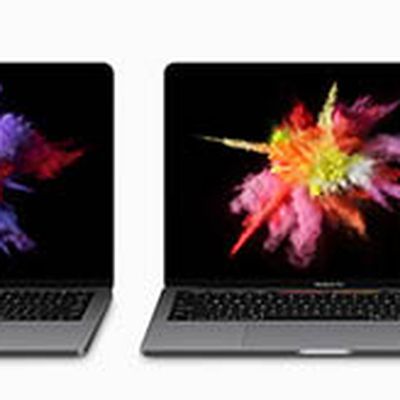 While the latest MacBook Pro with Touch Bar notebooks launched under four months ago, references to possible next-generation models have already been discovered in the latest macOS 10.12.4 beta. Apple blog Pike's Universum uncovered a trio of motherboard identifiers that do not correspond with any current MacBook Pro model, but use the exact same processor power management data as 13-inch...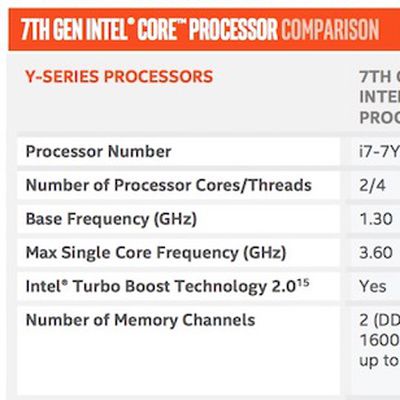 After showing off the capabilities of its new 7th Generation Core, Kaby Lake, during the Intel Developer Forum earlier in the month, Intel corporate vice president Navin Shenoy today gave more details regarding the third "optimized" member of the 14 nm chip family following Broadwell and Skylake. In today's announcement -- focused on the speed and 4K UHD support the new CPUs provide -- Intel...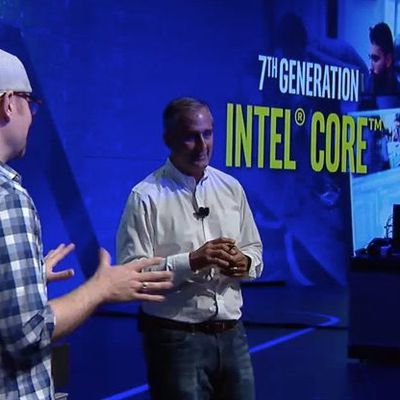 At today's Intel Developer Forum, Intel CEO Brian Krzanich and other Intel execs showed off its 7th Generation Core, Kaby Lake. While information shared on Kaby Lake was limited, there was an on-screen demo of two machines equipped with Kaby Lake processors, shown editing 4K video and using built-in graphics to play popular Blizzard game Overwatch. Kaby Lake is hardware accelerated for the...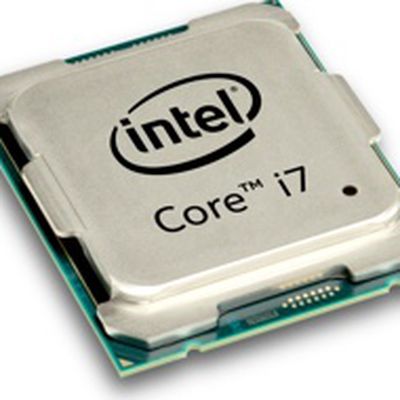 During Intel's second quarter earnings call yesterday afternoon, Intel CEO Brian Krzanich told investors and reporters that Intel has begun shipping the first of its 7th Generation Core processors, known as Kaby Lake. Kaby Lake is the third member of the 14-nanometer process, following Broadwell and Skylake. It is the first processor Intel has released since announcing the company will no...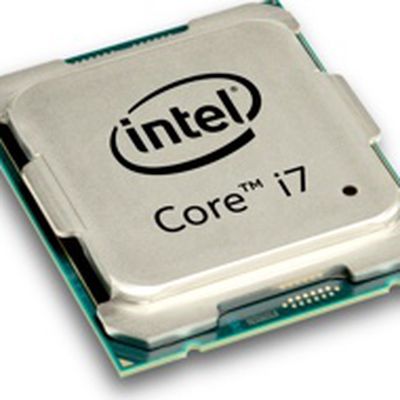 Intel's next-generation Kaby Lake processors are still on track for a late 2016 launch and are set to enter production by the end of this quarter, according to an announcement made by Intel at Computex. Earlier this year, Intel announced it was no longer adhering to its "tick-tock" processor release cycle, which saw it alternating between shrinking chip fabrication processes and building new...