Apple co-founder Steve Wozniak has spoken out in favor of Apple and all other companies in the world paying the same 50% tax rate he does, calling anything less "unfair".
In an interview with the BBC published this morning, Wozniak, who left Apple in 1986, said that every company in the world should pay the same rate he pays as an individual. "I do a lot of work, I do a lot of travel and I pay over 50% of anything I make in taxes and I believe that's part of life and you should do it," he said.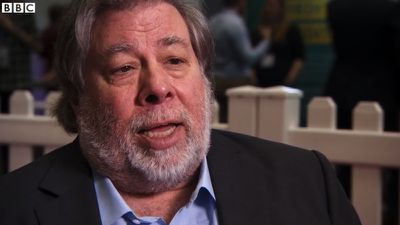 Tax avoidance has been brought back into focus by the recent Panama Papers revelations, a huge leak of documents that lifted the lid on how the rich and powerful use tax havens to hide their wealth.
Asked about companies maximizing profit and the related issue of tax havens, Wozniak said he was personally never interested in making money, unlike his former partner, Steve Jobs. "Jobs started Apple Computers for money, that was his big thing and that was extremely important and critical and good," he said. "[But] we didn't think we'd be figuring out how to go off to the Bahamas and have special accounts like people do to try to hide their money."
"On the other hand," he continued, "any company that is a public company, its shareholders are going to force it to be as profitable as possible and that means financial people studying all the laws of the world and figuring out all the schemes that work that are technically legal. They're technically legal and it bothers me and I would not live my life that way."
Asked if he worried that Apple had moved so far away from its founding principles that it was now looking to actively pay less tax, Wozniak replied: "The company we founded in 1976 knew that we would be a worldwide company selling huge amounts of computers everywhere, and we just assumed we would pay taxes on it. And maybe the tax rates are different for a company than they are for a person, but that's something that bothers me to this day."
Apple is one of several multinational corporations that have been targeted for possible corporate tax avoidance in Europe. In September 2014, the European Commission formally accused it of receiving illegal state aid from Ireland, where it has reportedly paid a reduced tax rate of around 1.8% on its overseas profits.
In a March hearing at the European Parliament's tax committee, Apple claimed it was the "largest taxpayer in the world", in 2015 paying $13.2 billion in taxes worldwide at an effective tax rate of 36.4%.
Earlier this month, candidate for the 2016 Democratic presidential nomination for the United States, Bernie Sanders, said he wished Apple would stop trying not to pay its fair share of taxes and move some of its manufacturing to the U.S.
Tim Cook has previously said that Apple pays all of the taxes that it owes. In a December interview with Charlie Rose, he said accusations Apple avoids taxes on revenue held overseas is "total political crap". "There is no truth behind it," he said. "Apple pays every tax dollar we owe."
A decision in the European Commission's probe of Apple's tax affairs in Ireland is unlikely to be reached soon, according to EU competition chief Margrethe Vestager, who told reporters querying its conclusion, "Don't hold your breath."
Note: Due to the political nature of the discussion regarding this topic, the discussion thread is located in our Politics, Religion, Social Issues forum. All forum members and site visitors are welcome to read and follow the thread, but posting is limited to forum members with at least 100 posts.