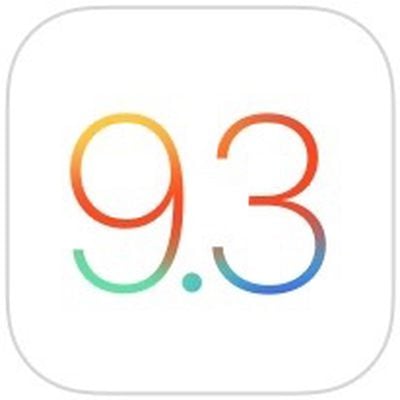 As of today, Apple has stopped signing iOS 9.2.1 for compatible iPhone, iPad, and iPod touch models, meaning users can no longer upgrade or downgrade to that version of iOS using iTunes. Apple is now signing iOS 9.3 and iOS 9.3.1 only.
iOS 9.3 was released to the public on March 21, and iOS 9.3.1 was released 10 days later on March 31.
iOS 9.3 has suffered from several bugs since it was released, which may have prompted some users to downgrade to the more stable iOS 9.2.1 release. An Activation Lock issue on some older devices caused Apple to temporarily pull the iOS 9.3 update for some users shortly after iOS 9.3 launched, and the iOS 9.3.1 update was released to fix a second major bug that caused apps to crash or freeze after tapping or long pressing on a web link. Both issues have now been solved.