Apple Releases New Version of iOS 9.3 for Older Devices Affected by Activation Lock Bug
Just a few days after releasing the iOS 9.3 update, Apple stopped offering it to a selection of older devices including the iPad Air and earlier and the iPhone 5s and earlier due to an activation issue. When the update was pulled, Apple promised to release a new version of iOS 9.3 shortly.
Apple today made good on that promise and has released a new version of iOS 9.3, build 13E237, which is now available for all iOS 9 users with older devices as an over-the-air update or through iTunes. Customers with older devices who had not yet updated to iOS 9.3 will be able to do so now.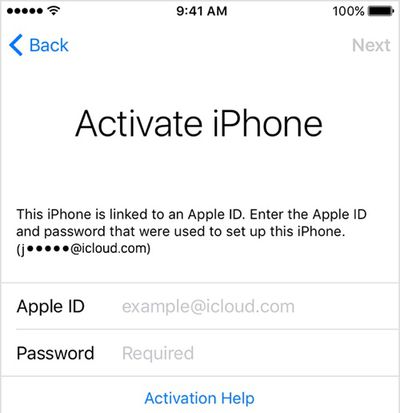 With the first version of iOS 9.3, people with older iOS devices were required to input the Apple ID and password used when originally setting up the device. If the account information could not be recalled, the activation process could stall, rendering the devices inaccessible. To prevent users from installing iOS 9.3, Apple stopped signing the update for several older devices.
Following the release of the new build, Apple has resumed signing iOS 9.3 and the update now asks for current the Apple ID and password linked to the device instead of the original information.
On Thursday night, Apple issued an updated version of iOS 9.3 specifically for the GSM iPad 2, which was afflicted with a separate activation bug that prevented the device from communicating with Apple's activation servers.