Foxconn and Sharp Enter Partnership to Advance LCD Technology
Sharp today announced that it has entered into a strategic partnership with Foxconn/Hon Hai Precision, seeking to stabilize its own financial situation and fund investments to continue pushing LCD technology forward.
Foxconn is of course Apple's primary manufacturing partner for many of its products, while Sharp was reportedly responsible for the Retina display technology in the new iPad. But production difficulties at Sharp have resulted in the company delaying its entry into the supply chain for the iPad display as Samsung and LG have ramped their own production.
Looking at the business environment, Hon Hai Precision Industry, the key company of Hon Hai group, saw Sharp's LCD technology with high reputation, and decided to procure ultimately up to 50% of large-size LCD panels and LCD modules manufactured at the LCD panel plant in Sakai-city, Osaka, Japan. The LCD panel plant will be mutually managed by one company set by partner companies.

In addition, this partnership allows each company to establish a new business model, combining each company's strength, to launch cost competitive component and products fit to market demand by utilizing Sharp's potential for the development of one-of-a-kind components and products with Hon Hai group's mounting technology and cost competitiveness.
Sharp and various Foxconn-related entities will split Sharp's existing ownership share of the cutting edge LCD plant in Sakai, while Sony will retain its 7% stake in the plant. On the corporate side, Sharp is issuing over 120 million new shares that will give Foxconn-related entities a roughly 10% ownership stake in Sharp with their investment of over $800 million.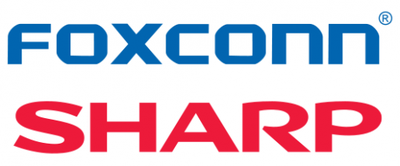 While Apple is not directly related in the partnership developments, closer ties between Foxconn and Sharp could help speed and streamline the development and adoption of new technologies that could make their way into Apple's products.