Shooter's iPhone Could Harbor 'Dormant Cyber Pathogen', Claims San Bernardino DA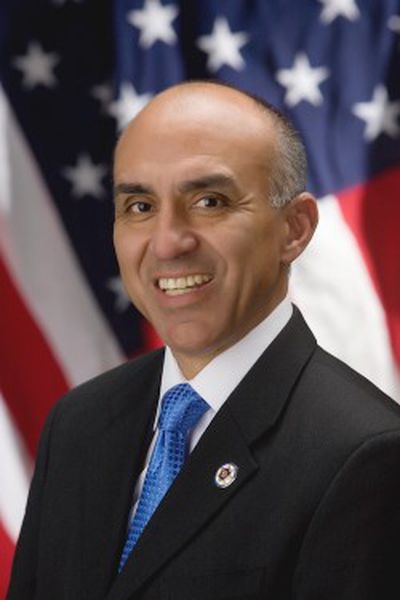 The iPhone at the center of the ongoing encryption dispute between Apple and the FBI may contain a "dormant cyber pathogen", according to the San Bernardino county District Attorney.
The curious claim appears in an amicus brief filed by Michael Ramos with a California court on Thursday. In the document, Ramos speculates that the iPhone used by terror suspect Syed Rizwan Farook "may contain evidence that can only be found on the seized phone that it was used as a weapon to introduce a lying dormant cyber pathogen that endangers San Bernardino's infrastructure."
The apparent threat is cited as a violation of California Penal Code Section §502, covering protections against tampering, interference, damage and unauthorized access to computer systems. The reference suggests Ramos believes that some sort of malware may be contained on the iPhone, but offers no justification for the claim, nor the odd nature of its wording.
"It sounds like he's making up these terms as he goes," said iPhone forensics expert Jonathan Zdziarski, speaking to Ars Technica about the filing. "We've never used these terms in computer science." Zdziarski believes that the amicus is simply designed to mislead the courts and manipulate a decision in the FBI's favor. "It offers no evidence whatsoever that the device has, or even might have, malware on it. It offers no evidence that their network was ever compromised."
The claim in the court filing is the first time that a law enforcement agency has alluded to what may be contained on the iPhone at the center of the federal investigation. It also runs counter to the FBI's main dispute with Apple that it requires assistance from the company precisely in order to ascertain its content.
Separately, a number of amicus briefs were filed on Thursday in support of Apple's stance in the dispute. The full list of submitted documents have been catalogued on Apple's website. Additionally, five families of San Bernardino victims have filed in support of the FBI.
Note: Due to the political nature of the discussion regarding this topic, the discussion thread is located in our Politics, Religion, Social Issues forum. All forum members and site visitors are welcome to read and follow the thread, but posting is limited to forum members with at least 100 posts.