Apple Says Opposing FBI is 'Absolutely Not' a 'Marketing Strategy'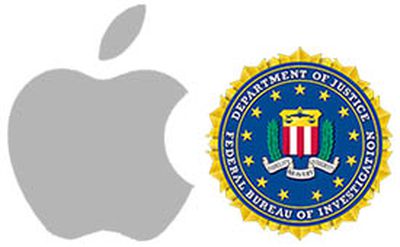 Apple has shared a new Q&A page that explains why the company is opposing a court order to create a unique version of iOS that would bypass security protections and allow the FBI to unlock an iPhone via brute-force attack.
Apple says the objection is "absolutely not" based on the company's concern for its "marketing strategy," as the U.S. Department of Justice opined last week, but rather about ensuring "the vast majority of good and law abiding citizens, who rely on iPhone to protect their most personal and important data" are not at risk.
Apple admits that creating a "government-ordered backdoor" is technically possible, but says "the technique, once created, could be used over and over again, on any number of devices." The company insists that complying with the court order would have "dangerous implications" for customer privacy and safety, and set a "very dangerous precedent" that would expand the powers of the U.S. government.
Law enforcement agents around the country have already said they have hundreds of iPhones they want Apple to unlock if the FBI wins this case. In the physical world, it would be the equivalent of a master key, capable of opening hundreds of millions of locks. Of course, Apple would do our best to protect that key, but in a world where all of our data is under constant threat, it would be relentlessly attacked by hackers and cybercriminals. As recent attacks on the IRS systems and countless other data breaches have shown, no one is immune to cyberattacks.

Again, we strongly believe the only way to guarantee that such a powerful tool isn't abused and doesn't fall into the wrong hands is to never create it.
The White House has denied that the FBI is asking Apple to "create a new backdoor to its products," insisting that the agency is seeking access to a single iPhone belonging to suspected San Bernardino terrorist Syed Farook. FBI Director James Comey also said "the San Bernardino litigation isn't about trying to set a precedent or send any kind of message," but rather "about the victims and justice."
Apple says it has "done everything that's both within our power and within the law to help in this case," adding that it has "no sympathy for terrorists." The company believes the best way forward would be for the government to withdraw its demands under the All Writs Act and form a commission to "discuss the implications" of the matter. Apple says it "would gladly participate in such an effort."
Apple has been given an extension until February 26 to legally respond, and a hearing will be held at 1:00 p.m. Pacific on March 22 in a California federal court. Google, Facebook, and Twitter have publicly backed Apple's stance on the issue, and some campaigners rallied to support the company, while U.S. presidential candidate Donald Trump and some San Bernardino victims have sided with the FBI.
In an internal memo obtained by TechCrunch, Apple CEO Tim Cook told employees that he has "received messages from thousands of people in all 50 states," and that the "overwhelming majority" have "voiced their strong support" for the company.
Our fellow citizens know it, too. Over the past week I've received messages from thousands of people in all 50 states, and the overwhelming majority are writing to voice their strong support. One email was from a 13-year-old app developer who thanked us for standing up for "all future generations." And a 30-year Army veteran told me, "Like my freedom, I will always consider my privacy as a treasure."
Note: Due to the political nature of the discussion regarding this topic, the discussion thread is located in our Politics, Religion, Social Issues forum. All forum members and site visitors are welcome to read and follow the thread, but posting is limited to forum members with at least 100 posts.