Justice Department Wants Apple to Extract Data From 12 Other iPhones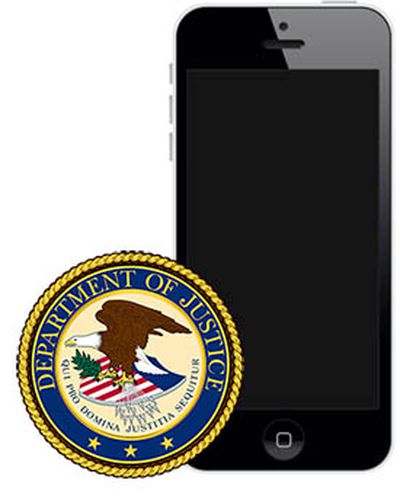 The U.S. Department of Justice is pursuing additional court orders that would force Apple to help federal investigators extract data from twelve other encrypted iPhones that may contain crime-related evidence, according to The Wall Street Journal.
The revelation comes nearly one week after a U.S. federal judge ordered Apple to assist the FBI with unlocking an iPhone belonging to suspected San Bernardino terrorist Syed Rizwan Farook. Apple strongly opposed the court order last week in an open letter to customers.
The twelve cases are similar to the San Bernardino case in that prosecutors have sought to use the 18th-century All Writs Act to force Apple to comply, but none are related to terrorism charges and most involve older versions of iOS software.
In the past, Apple has extracted data from iPhones under lawful court orders, but the company stopped storing encryption keys for devices running iOS 8 or later. As a result of this stronger protection, Apple cannot assist the FBI without circumventing iOS security and putting the privacy and safety of its customers at risk.
Apple has acknowledged that creating a "government-ordered backdoor" is technically possible, but CEO Tim Cook said cooperating with the FBI would set a "very dangerous precedent." Apple said it has "done everything that's both within our power and within the law to help in this case," adding that it has "no sympathy for terrorists."
The U.S. government previously said that investigators are only seeking access to a single iPhone related to the San Bernardino attacks, but Apple argued that the technique could be "used over and over again, on any number of devices" once created. "The only way to guarantee that such a powerful tool isn't abused and doesn't fall into the wrong hands is to never create it," the company said.
The Apple-FBI dispute has fueled a public debate over the past week. Google, Facebook, Twitter and some campaigners have publicly backed Apple, while U.S. presidential candidate Donald Trump, Microsoft co-founder Bill Gates and some San Bernardino victims have sided with the FBI.
Apple has until Friday, February 26 to file its first legal arguments in a California court.
Note: Due to the political nature of the discussion regarding this topic, the discussion thread is located in our Politics, Religion, Social Issues forum. All forum members and site visitors are welcome to read and follow the thread, but posting is limited to forum members with at least 100 posts.