Google CEO Calls FBI's Request for Apple Backdoor 'A Troubling Precedent'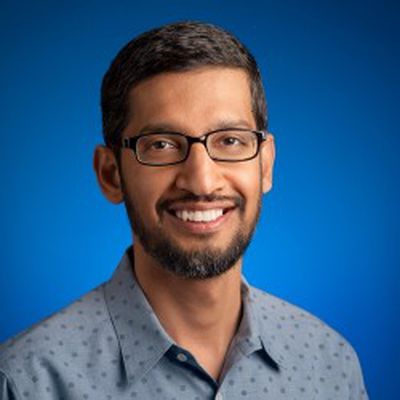 This morning, Apple CEO Tim Cook published an open letter declaring the company's intention to oppose an order from a U.S. federal judge that would require Apple to give the FBI the tools to bypass the passcode on an iPhone owned by San Bernardino shooter Syed Farook.
Since then, dozens of government officials, members of the media, and tech company leaders have weighed in on the issue, including Sundar Pichai, Google's CEO. In a series of tweets shared this afternoon, Pichai seemingly sided with Apple, saying the FBI's request to enable a backdoor "could compromise users' privacy."
He went on to say that while Google understands the challenges law enforcement faces and supports providing access to data based on valid legal orders, that's "wholly different" than ordering companies to "enable hacking of customer devices & data," something he says "could be a troubling precedent."
4/5 But that's wholly different than requiring companies to enable hacking of customer devices & data. Could be a troubling precedent — sundarpichai (@sundarpichai) February 17, 2016
As the company behind Android, the other major operating system widely used by smartphone owners, Google's opinion on the issue carries some weight. People have been waiting to see what stance Google would take and whether the company would back Apple. Other tech company CEOs, including those from Twitter and Facebook, have yet to share an opinion, but WhatsApp CEO and founder Jan Koum
wrote a strong statement
supporting Apple this morning. "We must not allow this dangerous precedent to be set," he penned. "Today our freedom and our liberty is at stake.
At issue is a U.S. federal judge's order requiring Apple to build a new version of iOS that would disable certain passcode security features on the iPhone in question.
The FBI wants Apple to eliminate the auto-erase function that wipes an iPhone if the wrong passcode is entered too many times, it wants the delay between wrong passcode inputs removed, and it wants the ability to electronically input a passcode. With the passcode disabling features, the FBI would have the tools to potentially gain brute force access to the shooter's locked iPhone.
In his open letter, Tim Cook said Apple believes the government's intentions "are good," but such a tool is "too dangerous to create." Such software, "in the wrong hands" could "have the potential to unlock any iPhone in someone's physical possession."
The FBI may use different words to describe this tool, but make no mistake: Building a version of iOS that bypasses security in this way would undeniably create a backdoor. And while the government may argue that its use would be limited to this case, there is no way to guarantee such control.
Under Tim Cook's reign, Apple has taken an unbendable stance on privacy and has urged the United States government to make a stand and support "no backdoors" in encryption. He has repeatedly stated that creating a backdoor for law enforcement also creates a backdoor for "bad guys."
Note: Due to the political nature of the discussion regarding this topic, the discussion thread is located in our Politics, Religion, Social Issues forum. All forum members and site visitors are welcome to read and follow the thread, but posting is limited to forum members with at least 100 posts.