Apple Ordered to Help FBI Recover Data From San Bernardino Shooter's iPhone 5c
A U.S. Federal judge today ordered Apple to help federal investigators access data on the iPhone 5c used by San Bernardino shooter Syed Farook, reports NBC News. According to court papers, Apple "declined to provide [assistance] voluntarily."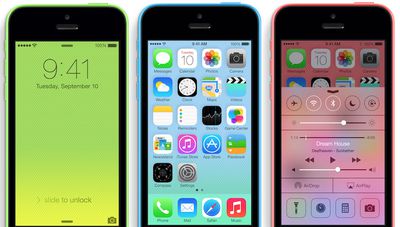 The judge ruled Tuesday that the Cupertino-based company had to provide "reasonable technical assistance" to the government in recovering data from the iPhone 5c, including bypassing the auto-erase function and allowing investigators to submit an unlimited number of passwords in their attempts to unlock the phone. Apple has five days to respond to the court if it believes that compliance would be "unreasonably burdensome."
Prosecutors argued that despite providing a warrant authorizing the search of Farook's device, the "government was unable to complete the search because it cannot access the iPhone's encrypted content." The FBI argued that Apple has the "technical means" to assist the government and, in a statement, U.S. attorney Eileen M. Decker said that the order was a "potentially important step" in finding out "everything we possibly can" about the San Bernardino attack.
Authorities said they were able to access several backups of Farook's iCloud data, which were saved a month before the attack took place. Prosecutors argued that the evidence in his iCloud account indicated he was in communication with both his victims and his wife, who assisted him in the attack. They allege he may have disabled iCloud data saves after that point to hide further potential evidence.
Last October, the Cupertino company reiterated that it "would be impossible" for the company to access data on a device using iOS 8 or later, but federal authorities are asking Apple to disable a feature that erases the iPhone's data after a certain number of failed password attempts. It's not clear if Apple is able to do so.
Apple stopped storing encryption keys after the release of iOS 8, making it impossible for the company to bypass passcodes to gain access to a device. Additionally, Apple CEO Tim Cook has consistently insisted that providing back-door access past its encryption for authorities would open the door for "bad guys" to gain access to its users' data.
Note: Due to the political nature of the discussion regarding this topic, the discussion thread is located in our Politics, Religion, Social Issues forum. All forum members and site visitors are welcome to read and follow the thread, but posting is limited to forum members with at least 100 posts.