Justice Department Calls Apple's Privacy Case Stance a 'Marketing Strategy'
The United States Justice Department today asked a federal judge to compel Apple to comply with the court's original order that would force the company to help the FBI hack into the iPhone of San Bernardino shooter Syed Farook. In the filing, shared by The New York Times, the DOJ calls Apple's refusal to help "a marketing strategy" that "appears to be based on its concern for its business model."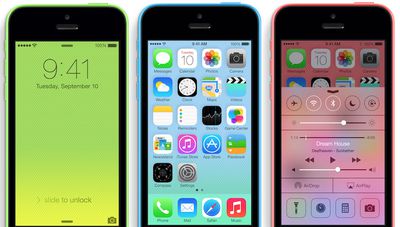 The DOJ bases this assertion on Apple's past cooperation, when it provided data from devices that ran earlier versions of iOS when ordered to do so via search warrant. Prior to iOS 8, Apple had the tools to extract data from locked iOS devices. With the release of iOS 8, Apple stopped storing encryption keys for devices, making it impossible for the company to access data on devices running iOS 8 or later.
Based on Apple's recent public statement and other statements by Apple, Apple's current refusal to comply with the Court's Order, despite the technical feasibility of doing so, instead appears to be based on its concern for its business model and public brand marketing strategy.
The government has demanded Apple create a tool that would allow the FBI to more easily hack into Farook's iPhone 5c through brute forcing the passcode, something that's quite different than the orders that Apple has complied with on pre-iOS 7 devices. Apple has been asked to develop a new version of iOS software that would do the following:
- Eliminate the auto-erase function that wipes an iPhone if the wrong passcode is entered 10 times.
- Eliminate the delay that locks the FBI out of the iPhone if the wrong passcode is entered too many times in a row.
- Implement a method that would allow the FBI to electronically enter a passcode using software.
Apple has publicly stated its intention to oppose the order, saying it sets a "dangerous precedent," a statement echoed by several technology companies that have come out in support of Apple. Apple believes that fulfilling the "chilling" request will lead to similar unlocking requests in the future or a general demand to weaken encryption on electronic devices.
Following an extension granted yesterday, Apple still has several days to formulate an official response to the court's demands. Apple is expected to argue that the order goes beyond the powers granted to the government by the All Writs Act, a key law that's being used in the case.
Note: Due to the political nature of the discussion regarding this topic, the discussion thread is located in our Politics, Religion, Social Issues forum. All forum members and site visitors are welcome to read and follow the thread, but posting is limited to forum members with at least 100 posts.