Apple's 4-Inch iPhone to Be Called 'iPhone 5se' With Design Modeled After iPhone 5s
Rumors suggesting Apple is working on an updated 4-inch iPhone have been circulating since the launch of the iPhone 6, but information that's leaked out about the device has varied quite a bit between news sources. While some rumors pointed towards a 4-inch iPhone equivalent in power to the iPhone 6s, others suggested it would be a lower-end device modeled after the iPhone 5s.
New information shared by 9to5Mac and Chinese website MyDrivers [Google Translate] adds to the growing body of evidence pointing towards an iPhone 5s-style device that's a step down from the iPhone 6s, potentially set to be called the "iPhone 5se" to denote its position as an upgraded version of the iPhone 5s.
With the iPhone 5se, Apple may be aiming to introduce a device that's going to deliver up-to-date features to customers who prefer smaller devices while still refraining from competing with its flagship 4.7 and 5.5-inch iPhones.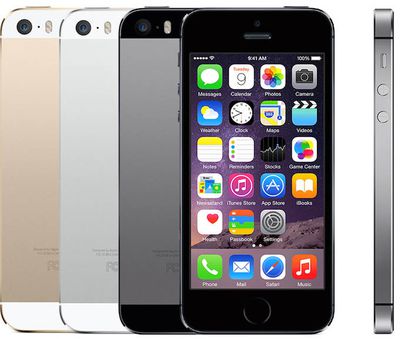 The 4-inch iPhone in development is rumored to look like an iPhone 5s


Recent rumors have suggested the 4-inch iPhone will have a body that's similar enough to the iPhone 5s that the two devices will be able to share cases and other accessories, but there will be some design differences. The shiny edges that were featured on the iPhone 5s will be replaced with a curved cover glass like the iPhone 6 and 6s.
The iPhone 5se is expected to incorporate the same 8-megapixel rear camera and 1.2-megapixel front camera used in the iPhone 6, along with an improved autofocusing ability, support for larger panoramas, and the ability to capture Live Photos (but no 3D Touch). As has been rumored, it will include an NFC chip to enable Apple Pay, and features like Bluetooth 4.2, VoLTE, and 802.11ac WiFi. It may be available in Silver, Space Gray, Gold, and Rose Gold, or just three of those colors. Rumors are unclear.
According to 9to5Mac, the iPhone 5se will use the same A8 and M8 chips that are in the iPhone 6, while the report from MyDrivers suggests it could come with an A9 chip. Rumors about Apple's 4-inch iPhone have consistently disagreed on the chip that it will use, split between the A8 and the A9.
MyDrivers supplies additional information on RAM, pricing, and battery life. In a somewhat questionable claim, the site says that Apple is sourcing 1GB and 1.2GB RAM from two suppliers. Previous rumors have said the 4-inch iPhone will include 1GB RAM.
The iPhone 5se may include a 1,624 mAh battery, which would last longer than the battery in the iPhone 5s, and according to MyDrivers, it may only be available in 16 and 64GB capacities at prices that start at 3688 Yuan or $560.
Mass production on the 4-inch screen for iPhone 5se is said to have kicked off this week, and while iPhone 6c/5se rumors have disagreed on many prospective features, all rumors have pointed towards an early 2016 release date. Apple is said to be planning a March event to unveil new products, and it's possible that could be where Apple is planning to debut its 4-inch iPhone.