Samsung May Invest Over $7 Billion to Supply OLED Displays for Future iPhones
Samsung Display is close to reaching an agreement with Apple to supply flexible OLED displays for future iPhones, and will invest up to $7.47 billion in OLED manufacturing equipment to fulfill orders, according to Korea-based ET News.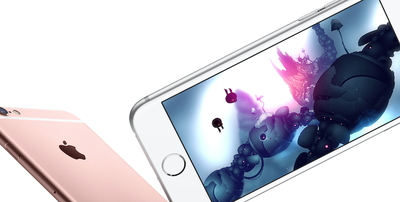 Samsung's display-making division will reportedly increase OLED display production by 30,000 to 45,000 panels per month this year, followed by an additional 45,000 substrates each month in 2017, per the terms of its nearly finalized contract.
OLED manufacturing and inspection equipment will primarily come from South Korean display businesses AP Systems and HB Technology, the report claims.
Multiple reports claim Apple will launch iPhones with OLED displays in 2018. In addition to Samsung Display, the OLED panel orders may be spread out over a number of suppliers, possibly including AU Optronics, LG and Japan Display. All three display makers have supplied Apple with LCD panels for existing iPhones.
Apple is reportedly operating a Taiwanese factory where a team of engineers are developing thinner, lighter and brighter displays for future Apple devices. The secretive lab may be specifically focused on flexible OLED and Micro-LED display technologies for use in future-generation iPhones.