Judge Dismisses Android-Switching iMessage Lawsuit Against Apple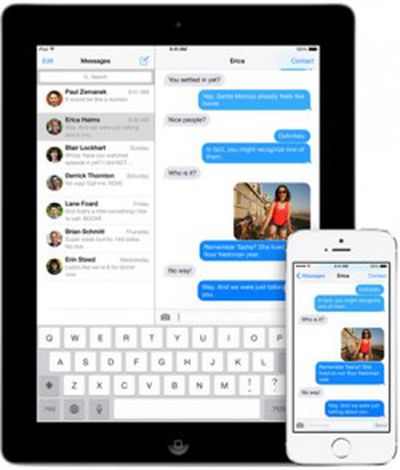 U.S. District Judge Lucy H. Koh has dismissed [PDF] a lawsuit against Apple over a long-standing issue that prevented some former iPhone owners who switched to Android smartphones from receiving text messages from other iOS users, as reported by Business Insider.
Koh originally ruled against granting the lawsuit class-action status, because it was not clear enough that all Android smartphone switchers were actually affected by the issue, but a trio of plaintiffs Adam Backhaut, Bouakhay Joy Backhaut and Kenneth Morris persisted with their case.
The three alleged that they switched from iPhones to Android phones in 2012. After that, texts sent to them from other iPhone users were not delivered. They were probably stuck in Apple's iMessage system, which was notoriously unreliable at delivering texts to Android phones until late 2014, when Apple introduced a fix for the bug. That constitutes a violation of the Federal Wire Tap Act, the three claim. Apple denied the allegations.
Apple launched a web tool in November 2014 for users to deregister their phone number from iMessage in the event they switched to a non-Apple device, and Koh ruled that Apple would face a federal lawsuit over the issue just two days later. As of Koh's ruling on Tuesday, however, all lawsuits against Apple related to the matter have come to a close with no punitive damages against the company.