Apple Will Face Lawsuit Over Phone-Switching iMessage Issue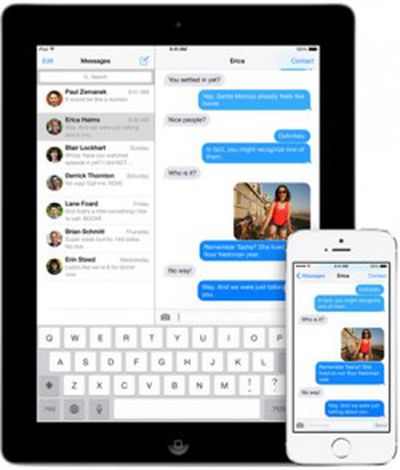 Just two days after introducing a tool allowing users to deregister their phone numbers from iMessage, a judge has ruled that Apple will face a federal lawsuit over the issue. Apple allegedly failed to notify consumers that leaving the iMessage system and switching to an Android phone would prevent them from receiving messages from other iPhone owners.
According to Reuters, Judge Lucy Koh has ruled that former iPhone customer Adrianne Moore's lawsuit, filed earlier this year, will be allowed to continue. Moore's lawsuit alleges that she ceased receiving messages after she switched to the Samsung Galaxy S5 from an iPhone 4, which interfered with her contract with Verizon Wireless. Moore is seeking both class-action status and unspecified damages from Apple.
In court documents, Apple argued that there's no law covering technology that "simply does not function as plaintiff subjectively believes it should," and that it did not claim iMessage and Messages would be able to recognize when iPhone users switched to non-iPhone devices.
In a Monday night decision, Koh said Moore deserved a chance to show Apple disrupted her wireless service contract and violated a California unfair competition law, by blocking messages meant for her.

"Plaintiff does not have to allege an absolute right to receive every text message in order to allege that Apple's intentional acts have caused an actual breach or disruption of the contractual relationship," Koh wrote.
An inability to receive messages after switching from an iPhone to an Android or Windows device is an issue that has affected many former iPhone users over the years. It occurs when iMessages sent from other iPhone owners are routed to a deactivated iPhone rather than being forwarded as a text message to an active smartphone.
Earlier this week, Apple introduced a tool that allows users to deregister their phone number from iMessage in order to prevent the issue from occurring. Prior to the launch of the web tool, there was no way for users to effectively remove themselves from the iMessage system.