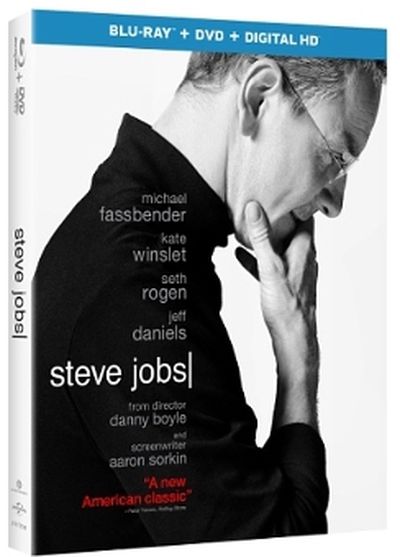 Universal Pictures has announced the Digital HD and Blu-ray release dates for the underperforming Steve Jobs film, set to launch digitally on February 2 and then in retail locations two weeks later on February 16 of next year.
The studio noted that some of the Blu-ray special features include:

-Inside Jobs: The Making of Steve Jobs
-Feature Commentary with Director Danny Boyle
-Feature Commentary with Writer Aaron Sorkin and Editor Elliot Graham
The home release of the film coincides with the 88th Annual Academy Awards ceremony, set to kick off Sunday, February 28.
Given Universal's original Oscar push for Michael Fassbender and Kate Winslet in the lead roles, it makes sense for the studio to try and get the film in front of more people after pulling it from over 2,000 of its screening locations around the United States due to its poor box office performance.