30% of iPhone Buyers in Q4 2015 Switched From an Android Smartphone [Updated]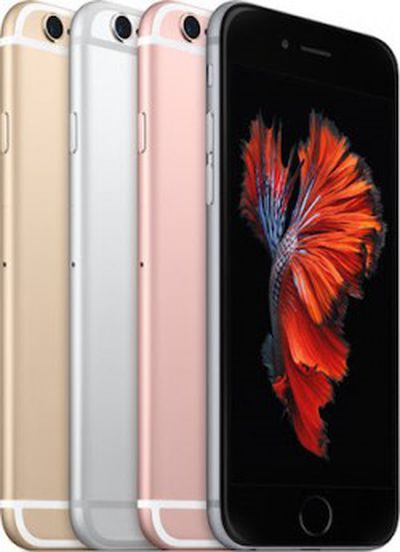 During today's fourth quarter earnings call, Apple CEO Tim Cook said the company saw its highest rate of Android "switchers" Apple had ever measured in 4Q 2015.
According to Cook, 30 percent of customers who purchased an iPhone were upgrading from an Android-based smartphone, the largest number of switchers it had seen in the three years since it started measuring switching rates. "It's a huge number and we're very proud of it," said Cook.
Based on the growing number of Android users switching to an iPhone along with the number of people who have not yet upgraded, the company believes iPhone sales during the first quarter of fiscal 2016 will be strong.
Only one third of Apple customers have upgraded to an iPhone 6, 6s, 6 Plus, or 6s Plus, leaving two thirds of the company's customer base using older iPhones and ripe for a new iPhone.
For the past several quarters, Tim Cook has commented on the growing rate of Android switchers, noting earlier this year that the debut of the larger-screened iPhone 6 and iPhone 6 Plus, which better compete with larger-screened Android phones, had spurred high numbers of Android switchers.
Over the course of the past year, Apple has pursued Android users aggressively. The company introduced a dedicated website for Android switchers in the fall of 2014, and with the launch of iOS 9 in September, it also introduced a new "Move to iOS" app to make it easier for Android customers to switch to an iPhone.
Apple has also introduced a trade-in program designed to lure Android users, allowing customers to exchange their Android devices for Apple gift cards that can be put towards the purchase of an iOS device.
Overall, Apple reported quarterly revenue of $51.5 billion and net profit of $11.1 billion, or $1.96 per diluted share. The company sold a total of 48.04 million iPhones, 9.88 million iPads, and 5.71 million Macs.
Update: Cook's comments actually included the qualifier that the 30-percent figure was out of those who were upgrading from another smartphone, whether it be an iPhone, and Android phone, or another platform. Since the base number does not include those customers who were new to smartphones, the share of total iPhone buyers who switched from Android would be somewhat less than 30 percent.