iPhone 6 and 6 Plus Brought More Android Switchers, New Customers Than Prior Models
During today's earnings call covering the first fiscal quarter of 2015, Apple CEO Tim Cook was asked about the sales split between the 4.7-inch iPhone 6 and the 5.5-inch iPhone 6 Plus. He declined to provide specific numbers on the split, but he did confirm that the iPhone 6 was the most popular device.
"Obviously to sell 74.5 million devices, they were all popular," Cook said. "Both did incredibly well. We're really proud of them, along with the iPhone 5s and 5c."
According to Cook, there was some clear geographical preference for the iPhone 6 vs the iPhone 6 Plus. Some locations skewed higher to iPhone 6 Plus preference, while others preferred the iPhone 6. He didn't specify which regions preferred which devices, but data has suggested Asian countries favored the iPhone 6 Plus.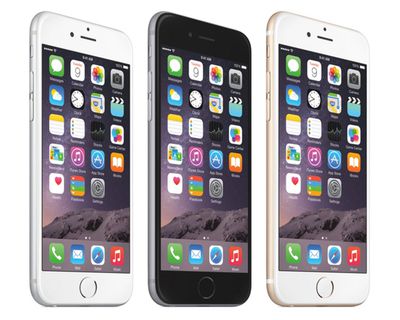 During the call, Cook also mentioned that the iPhone 6 and 6 Plus brought the highest Android switcher rate over the course of the last three years and that there's still a lot of opportunity to see growth as only a "small fraction" of existing iPhone users (in the low teens) have upgraded to a new device. The iPhone 6 and 6 Plus have brought the highest number of customers new to iPhone than in any prior iPhone launch. "We saw more new customers to iPhone than we've ever seen before," said Cook.
Cook said the company is getting "great feedback" about the quality of the products that they're shipping, and that in emerging markets, iPhone growth was "absolutely stunning." The company is very bullish on the iPhone going forward, expecting to see a lot of new adopters in Q2 2015 as well.
"We believe that it's the best smartphone in the world," said Cook.
Apple managed to reach supply/demand balance on the iPhone 6 and iPhone 6 Plus in January, when shipping dates finally hit 24 hours. Before that, iPhone supplies remained somewhat constrained throughout the holiday season.
Today's earnings report revealed record iPhone sales, at 74.5 million, or 46 percent growth year over year. The iPhone makes up an impressive 69 percent of Apple's revenue, which hit $74.6B during the quarter.