With the release of Danny Boyle's Steve Jobs starting in just a few days, a new report from The Wall Street Journal states that a handful of Steve Jobs' "allies," centering on his widow Laurene Powell Jobs, attempted to shut down the movie before its release. Going so far back as to when it was in the hands of Sony, she lobbied the various production companies the script passed through -- ending with the movie's distributor, Universal Pictures-- in attempts to prevent its eventual release.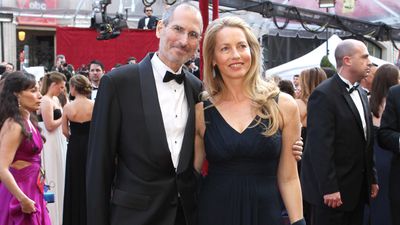 The report describes the objections of Powell Jobs and others to the new movie and several others as depicting Jobs as "cruel and inhumane" with scripts and stories that "play down his accomplishments" in preference for entertainment over accuracy. Among those speaking out against the films is Jobs' close friend Bill Campbell:
"A whole generation is going to think of him in a different way if they see a movie that depicts him in a negative way," said Campbell, a longtime Apple board member and friend of Mr. Jobs. Mr. Campbell hasn't seen the film.

"If they want to make a drama, they shouldn't do it at somebody else's expense," said Mr. Campbell. "He's not there to defend himself."
Apple CEO Tim Cook has also spoken out against the new movies, calling them "opportunistic" during a recent appearance on The Late Show with Stephen Colbert. Screenwriter Aaron Sorkin objected to Cook's characterization, stating Cook "had a lot of nerve" making such an assessment when Apple has "a factory full of children in China assembling phones for 17 cents an hour," but he quickly apologized for the statement.
Steve Jobs producer Scott Rudin said that the crew behind the film offered a chance for Powell Jobs to be included in the film's production and on set, but her dislike of the Walter Isaacson biography -- from which Aaron Sorkin based his script -- prevented her from becoming involved.
"She refused to discuss anything in Aaron's script that bothered her despite my repeated entreaties," producer Scott Rudin said in an emailed response to questions from The Wall Street Journal. He said Ms. Jobs "continued to say how much she disliked the book, and that any movie based on the book could not possibly be accurate."
She has, however, apparently yet to see the film, as she declined an offer to screen the film in advance under a non-disclosure agreement.
The film still has a few supporters from Apple's corporate past, including Steve Wozniak, who was paid $200,000 to consult on the film. Wozniak states that since the movie is about "Jobs and his personality," he believes that the filmmakers "did a great job." Although there were a few bumps in the road leading up to filming, Steve Jobs is earning largely positive reviews from a few early screenings, even generating Oscar buzz for star Michael Fassbender and his portrayal of Jobs.