3D Touch in iPhone 6s is a 'Breakthrough,' Was 'Really Hard' to Make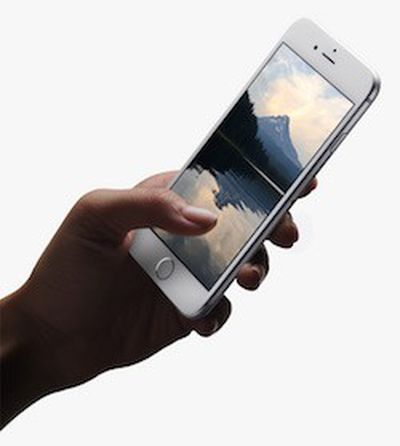 Apple today spent about ten minutes introducing 3D Touch as one of the headline features of the iPhone 6s and iPhone 6s Plus, but a new Bloomberg interview with company executives Jony Ive, Craig Federighi, Phil Schiller and Alan Dye reveals that Apple spent several years working on the challenging new display technology.
"Ultimately, this is our focus," says Ive, squeezing a new iPhone 6S. "This is what galvanizes our efforts right across the company." And 3D Touch, he adds with emphasis, "is something we've been working on for a long time—multi, multi, multi years."
Schiller noted that, from an engineering standpoint, creating hardware that is capable of 3D Touch's functionality was "unbelievably hard," coming at a "tremendous amount of cost and investment in manufacturing" for Apple. For that reason, the company had to ensure it got the technology right.
Accordingly, Apple set out to do just that.
Working with Corning, Apple created pliable iPhone cover glass. Swipe it, and the phone works the way it always has. But press it, and 96 sensors embedded in the backlight of the retina display measure microscopic changes in the distance between themselves and the glass. Those measurements then get combined with signals from the touch sensor to make the motion of your finger sync with the image on screen. […]

To make what is counterintuitive feel normal, each on-screen "peek" and "pop" is accompanied by a 10-millisecond or 15-millisecond haptic tap, little vibrations that say "good job" to your fingers when an action is complete.
And, after a multi-year, tedious design process, Apple is now satisfied with 3D Touch.
Apple is feeling confident enough that it's integrated 3D Touch into everything on the iPhone 6S and 6S Plus—the phone, the weather app, iTunes, messaging, and the Web. Facebook and Instagram plan on incorporating it into their iOS apps shortly after the phones arrive in stores on Sept. 25.
The iPhone 6s and iPhone 6s Plus also feature a faster A9 chip with an embedded M9 motion coprocessor, improved 12-megapixel rear-facing camera with 4K video recording, faster Touch ID, stronger glass and Series 7000 aluminum, Live Photos, always-on Hey Siri and more.
Bloomberg's longform How Apple Built 3D Touch article is a worthwhile read.