Although it was believed that Danny Boyle's Steve Jobs film would see its world debut as the Centerpiece for the New York Film Festival on October 3, today it was announced that the new movie is actually set to debut this weekend at the 42nd Annual Telluride Film Festival in Colorado (via Entertainment Weekly).
Scheduled around the Labor Day weekend, there is no date set for the premiere of Steve Jobs as of yet, but the festival runs from September 4 through September 7, so it will air for festival attendees sometime this weekend. Apple co-founder Steve Wozniak is also headed to the festival.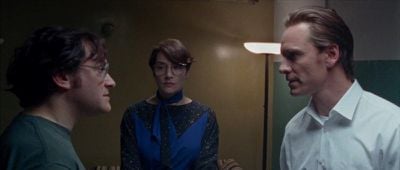 "We are thrilled to present such an exhilarating, diverse program for the 42nd Telluride Film Festival," said executive director Julie Huntsinger. "This year was an abundance of riches, particularly within the documentary category, and we feel privileged to celebrate these films and their artists with our audience in one of the most beautiful locations in the world."
It was also announced that director Danny Boyle would receive one of the 2015 Silver Medallion Awards, which are "given to recognize an artist's significant contribution to the world of cinema." Although the caliber of talent behind the scenes is impressive, there have of course been little to no rumblings as to how the Aaron Sorkin-penned version of the former Apple CEO will compare with 2013's jOBS. With the premiere set to happen sometime this weekend at Telluride, that could begin to change as word of the movie begins to come out of the festival screenings.