'iPhone 6s' Display Panel With Mystery Chip Is Slightly Heavier and Thicker Than iPhone 6 Version
Following our look at a
partially functioning "iPhone 6s"
built from parts earlier this week, we're now getting some more details on the iPhone 6s display assembly itself. While the part has been seen in a
few leaks
over the past several weeks, a source has now provided us with some new information and high-quality photos of the part.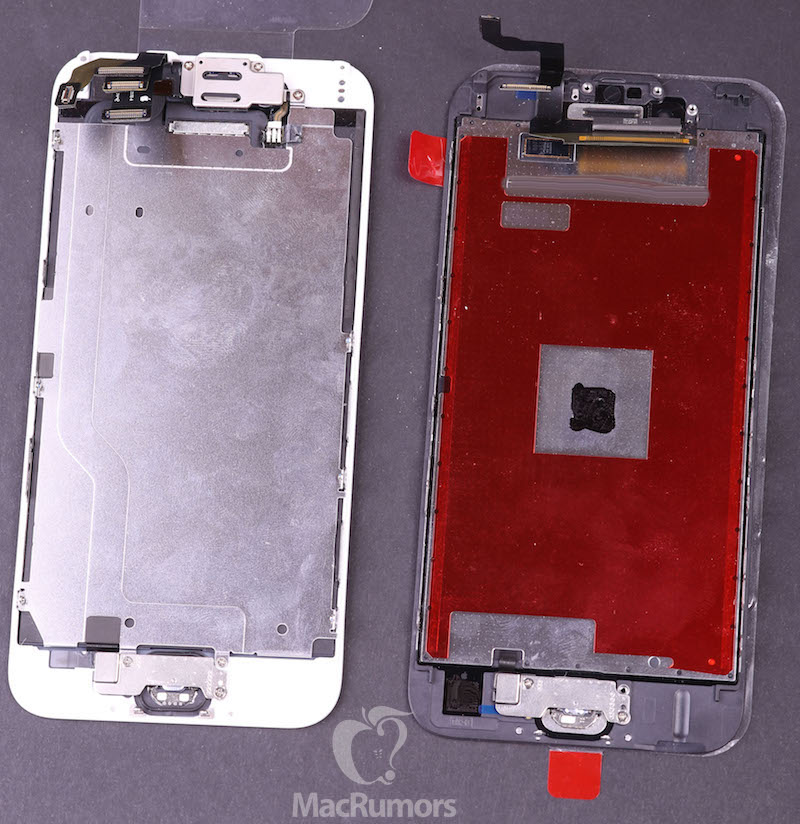 Display assemblies from iPhone 6 (left) and iPhone 6s (right)
Numerous rumors have pointed toward the iPhone 6s including support for Force Touch, which will allow the device to sense how hard the user is pressing on the screen and present different interface options or functionality based on the amount of pressure. We've yet to see confirmation that such functionality is present in these display assemblies that have been circulating, but there are some tantalizing differences from the corresponding iPhone 6 part.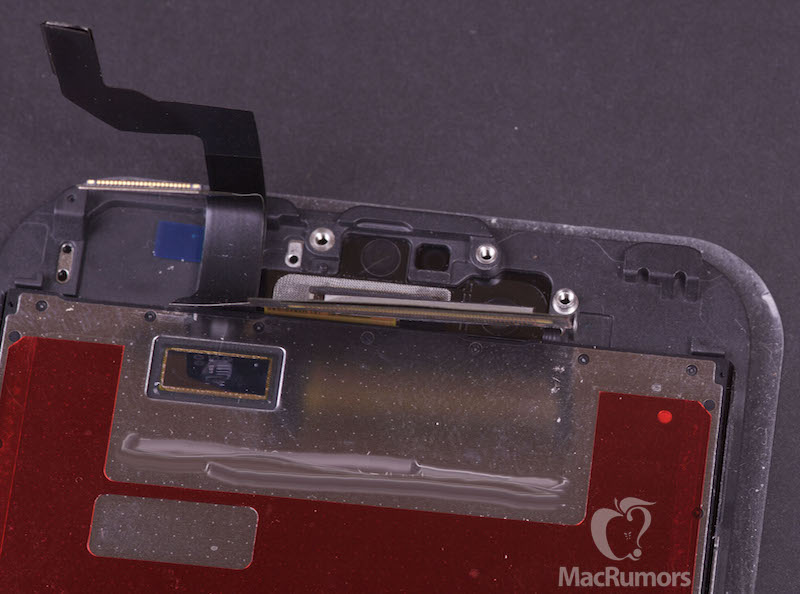 Top portion of iPhone 6s display assembly with unknown chip
The first is a small rectangular chip visible on the rear of the display. It has been seen in all leaked parts seen so far, and its function remains unconfirmed, but our source suspects it is indeed related to Force Touch. The chip is visible due to a cutout in the metal shielding behind the display.
The cutout doesn't appear to be required for the function of the chip, and it simply seems to be a space-saving issue. With the chip making that area of the display thicker than the rest of the part, the cutout allows the shielding to cover the remainder of the display panel evenly without adding too much thickness. As noted previously, the metal shielding is now glued in place rather than screwed in as on the iPhone 6.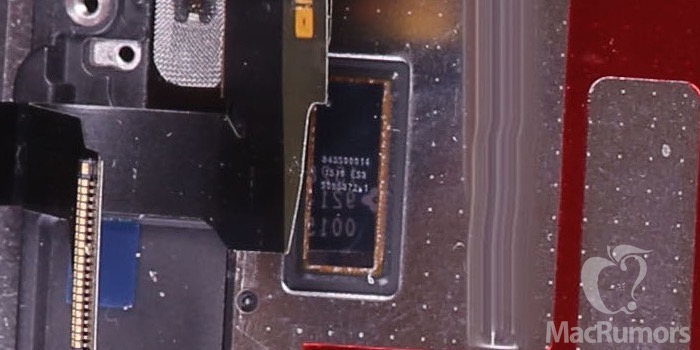 Closeup of chip on rear of iPhone 6s display
Our source also says the iPhone 6s display panel is slightly thicker than the iPhone 6 panel, a change that may be related to Force Touch support and contributing to the reported 0.2 mm increase in overall thickness for the device.
Finally, along with the increase in thickness there is also a slight increase in weight for the display assembly, with the iPhone 6s part weighing 51.2 grams. A corresponding iPhone 6 part that also includes the front-facing camera and bracket (unlike the iPhone 6s part) weighs 49.4 grams. A portion of that increase in weight from the display assembly may be offset in the rear shell, which was previously found to be
2 grams lighter
than the iPhone 6 shell.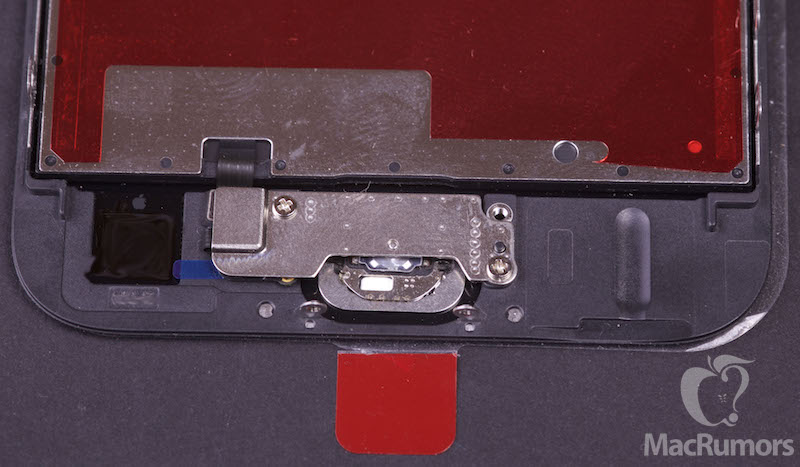 Bottom portion of iPhone 6s display assembly with home button
Apple is expected to officially unveil the iPhone 6s in less than two weeks at an event rumored for Wednesday, September 9,
perhaps at the Bill Graham Civic Auditorium
in San Francisco. If Apple holds true to recent patterns, pre-orders for the new iPhone would begin on Friday, September 11 with the launch coming a week later on Friday, September 18.