Jimmy Iovine Talks Apple Music, Competing Services, and Apple's Reaction to Taylor Swift's Letter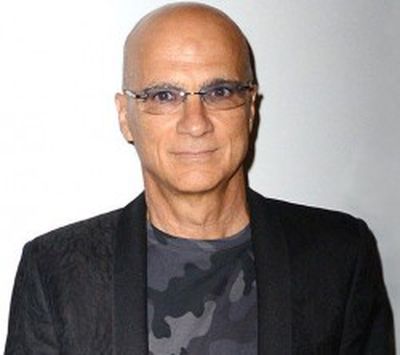 In a new interview with Evening Standard, Apple Music executive and Beats co-founder Jimmy Iovine sat down to talk about everything from the launch of Apple Music to the company's dramatic reversal of its free trial royalties policy following Taylor Swift's public dismissal of the service in an open letter.
Iovine depicts a conversation between himself, Eddy Cue and Apple CEO Tim Cook that ultimately resulted in the support of Taylor Swift's -- and many musicians backing the pop star -- opinions on the service.

"Eddy [Cue, Apple senior VP] woke up on Sunday morning," says Iovine. "He called me and said, 'This is a drag'. I was like, 'Yeah, maybe there's some stuff she doesn't understand'. He said, 'Why don't you give Scott [Borchetta, Swift's label boss] a call? I called Scott, I called Eddy back, Eddy and Tim [Cook, Apple CEO] called me back and we said, 'Hey, you know what, we want this system to be right and we want artists to be comfortable, let's do it'."
Later in the interview, Iovine mentions an aim for more personality in the Apple Music experience, attempting to avoid the use of numbers and algorithms curating music for its users, and hiring experts for the job of building the playlists that fill out each Apple Music user's personalized "For You" section. Still, the Apple Music executive mentions a "numbing" amount of music streaming services available to customers -- from Spotify to Rdio and the newly-launched Tidal -- as a definite hurdle for the new streaming service to clear.

"There's a lot of [them]," he says, disdainfully. "Music deserves elegance and the distribution right now is not great. It's all over the place and there are a bunch of utilities. That's the best you can find. It's basically a really narrow, small, inelegant way to have music delivered. So it's sterile, programmed by algorithms and numbing."

As Iovine says: "Algorithms don't understand the subtlety and the mixing of genres. So we hired the best people we know. Hired hundreds of them."
The entirety of Evening Standard's interview with Iovine is worth a read, as it touches more on his background with Steve Jobs, his early-industry struggles with competitors like Napster, and the difficulties of hiring Zane Lowe away from the BBC and into Apple Music's 24/7 Beats 1 DJ position.