First HomeKit-Compatible Products Launching Today, Led by Lutron, iHome, Elgato, Insteon and Ecobee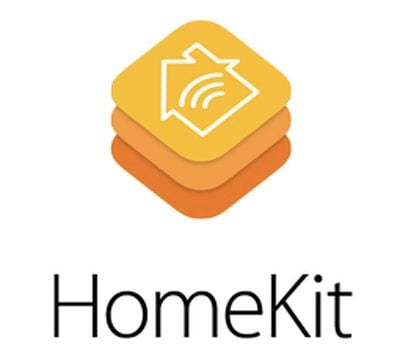 Ahead of Apple's Worldwide Developers Conference, several of the company's HomeKit partners are today announcing the availability of the first HomeKit-compatible products. HomeKit is Apple's home automation platform, first introduced at the 2014 Worldwide Developers Conference.
HomeKit provides a standardized framework for manufacturers that develop home automation products, letting them interface with the Apple ecosystem and with each other. Through HomeKit, connected devices like lights, thermostats, speakers, smart plugs, and more can be controlled by Siri. For example, HomeKit enables commands like "Siri, turn off my lights," or "Siri, turn the temperature up before I get home."
Though HomeKit was announced in 2014, it has taken nearly a year for companies to complete Apple's certification process and get products ready for store shelves. Several companies like iDevices, Schlage, and Elgato have previously announced plans for HomeKit-compatible products, but until today, no products were ready to launch.
The first three companies to announce completed HomeKit-compatible products that will be available for purchase shortly are Lutron, iHome, and Elgato. Lutron is debuting its Caséta Wireless Lighting Starter Kit with Smart Bridge, while iHome is announcing its iSP5 SmartPlug, and Elgato is launching its "Eve" connected home sensors. Ecobee and Insteon also announced new HomeKit-compatible products today.
Lutron's Smart Bridge, part of the Lighting Starter Kit, supports HomeKit and is designed to let users control their Lutron Caséta Wireless dimmers using Siri on an iPhone or iPad. The kit includes one Smart Bridge, two Caséta Wireless dimmers (which support dimmable LED, halogen, and incandescent bulbs), two remotes, and two pedestals.

The Caséta Wireless Smart Bridge with HomeKit support allows homeowners to control lights in specific rooms or areas. For example, just before bed, tell Siri "turn the lights off" and the Caséta Wireless Smart Bridge will turn off lights throughout the house. Unsure if the basement light is still on? Ask Siri to check and if so, turn it off.
iHome's iSP5 SmartPlug fits into a standard wall socket and can use Siri or the iHome Control app to control lamps, fans, and other devices that are plugged in to the SmartPlug. The SmartPlugs support different "scenes" to control multiple connected devices within the home, and the app will allow multiple SmartPlugs to be grouped and controlled with a single command.


Up to two SmartPlugs are able to fit into a single wall socket and a Wi-Fi connection is required for the plugs to communicate with iOS devices. According to iHome, today's iSP5 SmartPlug is just one of several products that will include HomeKit support, with other accessories in the iHome Control line coming in the future.
The Eve brand of connected home sensors by Elgato, which the company announced last Fall, allow users to monitor air quality, smoke, humidity, air pressure, energy, and water consumption all with the ease of a synced iOS app. The line-up of different sensors each focus on a specific aspect of home detection: the Eve Room for indoor air quality, Eve Weather for outdoor temperature and humidity, Eve Door & Window for security notifications of open and closed points of entry into a house, and Eve Energy for basic energy consumption data and the control of electronic devices.


Some of the devices in the line aren't just simple sensors, either, with Eve Energy acting as a go-between for electrical-based devices and a wall outlet (although it's currently only available for European sockets). The product subsequently can monitor energy consumption of a device and can turn the product connected to it on and off at the touch of a button within the iOS app. Each of the products in the Eve family of home sensors are fully functional with Siri, allowing users to speak to their iPhone, iPad, or iPod touch to ask about temperature, the security of doors and windows, and control devices connected to Eve Energy.
The Caséta Wireless Lighting Starter Kit is available for $229.95 at Apple Stores beginning today. iHome's iSP5 SmartPlug will be available for pre-order for $39.99 from the iHome website beginning June 15. Elgato's Eve sensors are up for pre-order starting today, ranging in price from $39.95 to $79.95.
Ecobee and Insteon also announced a new HomeKit-compatible smart thermostat and Insteon Hub for controlling a range of switches, outlets, thermostats, and lightbulbs respectively. In the coming weeks, there will be even more announcements as companies producing smart home products finish their work on HomeKit.
Mitchel Broussard contributed to this report.