Apple Watch Production Back on Track After 'Labor Shortages' Caused Initial Delays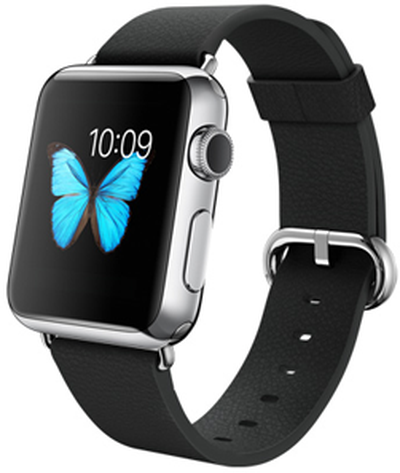 The Apple Watch has been in high demand since the wearable began accepting pre-orders over a month ago, with the first wave of Space Black Link Bracelet, Leather Loop, and Modern Buckle just now shipping to customers this week.
A few reports have pointed to defective Taptic Engines produced by an Apple supplier in Shenzhen, China as the main reason behind the bottleneck, but a new story today out of DigiTimes suggests dramatic labor shortages during the Lunar New Year could have been the main source of the Apple Watch's low yield rate in the weeks after launch.

"Because of labor shortages during the Lunar New Year holidays, Quanta was forced to borrow manpower from other manufacturers and was only able to deliver limited shipments in the first quarter," said Quanta vice chairman CC Leung. "However, Quanta already has sufficient capacity to manufacture all the orders and should see a giant contribution from its wearable device business in the second quarter."
Interestingly, Leung never mentions Apple or the Apple Watch by name and even "declined to state the name of its client or its products," according to DigiTimes. The vice chairman did note, however, that the wearable in question is "unlike the smartwatches it produced before" and that it "has a lot of functions in it and its client is satisfied with the product." Given that the Apple Watch's unit shortage is very public knowledge and considering that Quanta is the primary source of its manufacturing, it would appear that the "smartwatch" in question is the Apple Watch.
Rumors of a limited Apple Watch supply began just a few weeks after the wearable was announced at Apple's "Spring Forward" event in March. Although the Apple Watch's supply has been strained, Apple confirmed before the Apple Watch launch that some models may arrive before their estimated delivery dates, with many 4-6 week shipping estimates improving dramatically for some customers.
Although there are exceptions, most Apple Watch orders placed today have between a 2-3 week and 3-5 week estimate for the smaller 38mm case size, while most models in the 42mm size are sitting on a delivery estimate of July. But, with today's possible hint at an even more amped up production line alongside Apple's already impressive attempt to come in ahead of delivery expectations, it's still possible many orders will reach their owners ahead of time.