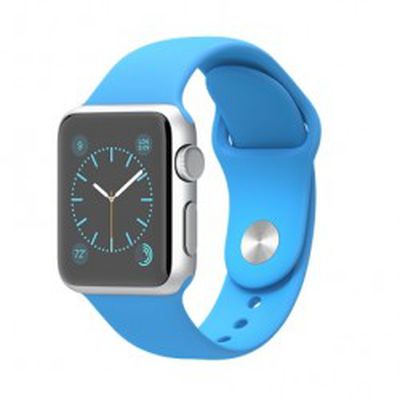 A new report out of Taiwanese publication Economic Daily News [Google Translate] claims that Apple has cut the expected production and shipping targets of the Apple Watch by half due to manufacturing challenges leading up to the launch of the device. (via GforGames).
The company initially planned to manufacture between 2.5 and 3 million units of the wearable per month, following its launch on April 24. A claim by Economic Daily News now states Apple has lowered expectations to produce 1.25-1.5 million Apple Watches every month.
The website cites sources within Apple's supply chain, pointing towards production snafus on the manufacturing of the Apple Watch's AMOLED display as the main culprit behind the tempered production expectations. Although it has yet to be confirmed by Apple itself, Economic Daily News claims the introduction of a new type of display used in Apple's manufacturing processes - unlike the traditional LCD screens of iPhones - has resulted in a slower production rate on the Apple Watch leading up to the device's launch.

One of the reasons for this change in plans apparently lies in manufacturing issues with the display (which is being produced by LG), leading to 30-40% yield capacity. Plastic OLED panels use PET (polyethylene terephthalate) instead of a glass substrate, thus giving them flexibility and lightweight. The only problem however, is that manufacturing plastic OLEDs requires a different method of creating a vacuum between the OLED panel and the plastic substrate, other than the traditional water jet vacuum pumps. And because PETs are very sensitive to humidity it looks like manufacturing the Watch's display is a more complicated process than initially expected.
The source also points to slow production lines thanks to manufacturer Quanta, who has more experience in laptop manufacturing than in smaller devices like the Watch. According to Economic Daily News, Apple is already looking at expanding manufacturing options by involving Foxconn in the wearable's production process in the future.
Similar production-related stories have circulated before the launch of other Apple-related products in the past. Due to the high volume of such reports leading up to a device's launch, and no official word from Apple, today's report out of Economic Daily News remains sketchy at best.