Apple Watch Pre-Order Delivery Estimates Continue to Improve for Many Customers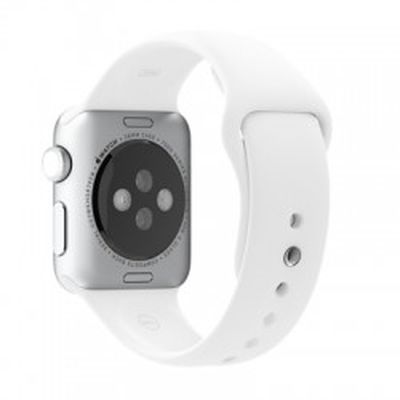 Many customers who pre-ordered the Apple Watch over the past two weeks and received an extended shipping estimate of 4-6 weeks or later should receive the wrist-worn device earlier than expected. Apple continues to update several pre-orders with improved delivery estimates, with some Apple Watch orders initially slated for June delivery now shipping as early as this week.
A growing number of users within the MacRumors discussion forums with Apple Watch pre-orders facing June delivery are beginning to receive more specific shipping dates between mid May and early June. Some customers, for example, have delivery estimates of May 14-May 20 or May 28-June 10, and the white 38mm Apple Watch Sport in particular is set to deliver on April 28 for multiple customers.
The timing of deliveries is highly dependant on the model that customers selected, as the Stainless Steel Apple Watch with Link Bracelet and Space Gray models continue to face long lead times, and Space Black models are virtually nonexistent. Apple is still processing many of the orders for those aforementioned models, with delivery estimates remaining at 4-6 weeks or later for many customers.


Apple Watch pre-order deliveries began on April 24 as scheduled, but limited data from Slice Intelligence estimates that only about one-fifth of customers who pre-ordered received their Apple Watches on launch day in the United States. The report, based on e-receipt data from only 10,744 U.S. Apple Watch buyers, extrapolates that only 376,000 of 1.7 million pre-orders were delivered over the weekend, with another 547,000 watches estimated for delivery between April 27 and June 11.
Apple confirmed last week that many Apple Watch pre-orders will arrive sooner than expected, shortly after an executive relations spokesperson said that elongated shipping estimates were set purposefully to avoid disappointment in the event orders were not fulfilled on time. Nevertheless, the company said that some customers still face long lead times, particularly those who did not place an order until several hours after pre-orders became available.