Apple Watch Sold Out in Less Than 6 Hours as Shipping Times Slip on All Models
Apple has officially sold out of Apple Watch stock to be delivered within the April 24 launch day timeframe, as shipping times for all models have slipped to 4-6 weeks or later less than 6 hours after pre-orders started at 12:01 AM Pacific today. Apple Watch Sport models were the first to sell out, with delivery estimates shifting to 4-6 weeks, and then June, on the Apple Online Store in the United States.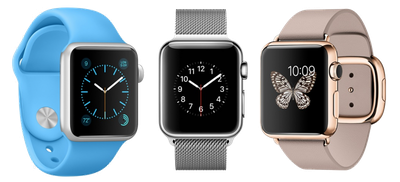 The stainless steel Apple Watch retained fairly better shipping estimates after the pre-order window opened, with most models available to ship in 4-6 weeks after the first hour of availability. The 38mm Stainless Steel Apple Watch with Black Classic Buckle was the last model to maintain its original April 24th to May 8th shipping time, finally slipping at approximately 6 AM Pacific.
It appears that prospective buyers of the Apple Watch Edition will have a difficult time getting their hands on the 18-karat gold watch before summer, as shipping estimates for those models slipped to June-August almost immediately after pre-orders became available. Apple Watch Edition stock will also be limited to select Apple Stores in the United States and other launch countries.
Apple confirmed on Thursday that it expected Apple Watch demand to exceed supply upon launch, although it is unknown how many devices the company made available for pre-orders. Multiple reports in recent weeks claimed that Apple Watch stock would be limited at launch, possibly due to manufacturing delays or, as some critics suggest, an attempt to generate artificial hype for the wrist-worn device.