Apple Collects 15% of Revenue Generated From HBO NOW and Other Apple TV Apps
While the terms of the Apple-HBO partnership behind the launch of the HBO NOW streaming TV service on Apple TV last month have not been disclosed, Re/code reports that some Apple TV content providers, including Netflix, Hulu Plus and MLB.TV, provide Apple with 15% of revenue generated from monthly fees for subscribers that sign up through the set-top box.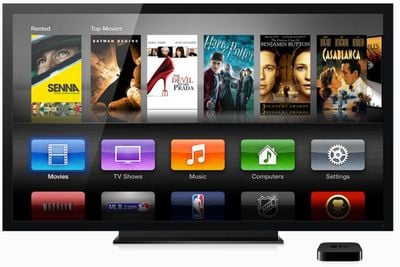 Apple collects 30% of revenue generated from the sale of iPhone, iPad and iPod touch apps, including in-app purchases, so the commission for Apple TV apps is half the amount developers are forced to hand over through the App Store. While the difference does not make a difference for consumers, the lower cut could make Apple TV a more attractive platform for HBO and other cable channels.
"But it's even more interesting to think about Apple's tiers of fees as we enter a world where lots of people are going to be selling Web video subscription products via platforms like Apple's. Whether Apple is charging 15 percent or 30 percent a month, it's giving distributors a much better deal than the 50 percent that pay TV providers usually charge premium networks like HBO. That makes the platform even more enticing to cable channels that are thinking about stepping outside of the traditional pay TV bundle — and it puts more pressure on the cable guys to sweeten the deals they already offer."
The report adds that HBO is in negotiations to reach HBO NOW distribution deals with its existing pay TV distributors, enabling them to sell the service to their existing subscribers as an add-on. HBO is said to already have a deal in place with Cablevision and is reportedly in talks with Cox and Verizon as well. HBO NOW is exclusive to the Apple TV among streaming boxes for three months, at which point it should expand to other devices and platforms.