'iPhone 6s' Could Have 2GB of RAM and Pre-Installed Apple SIM
The next-generation iPhone is expected to ship with 2GB of RAM and could also have a pre-installed Apple SIM, according to AppleInsider. The so-called "iPhone 6s," and presumably the "iPhone 6s Plus," would be adopting both features from the iPad Air 2, which also has 2GB of RAM and a pre-installed Apple SIM.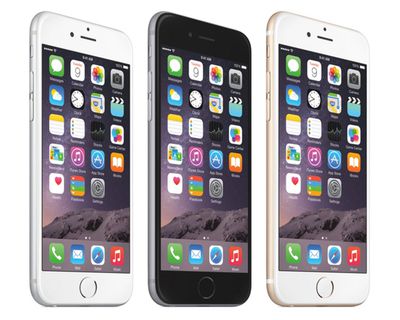 Both the iPhone 6 and iPhone 6 Plus, and all previous models dating back to the iPhone 5, have 1GB of RAM and must be used with a SIM card obtained from an individual carrier. Apple SIM, introduced alongside the iPad Air 2, allows you to choose between a variety of carriers without locking into long-term plans. Participating U.S. carriers include AT&T, Sprint and T-Mobile.
"The same source also told AppleInsider that Apple is strongly considering shipping its next-generation handset with the Apple SIM pre-installed. That piece, which also made its debut with the iPad Air 2, allows consumers to sign up for mobile data plans from any participating carrier directly from the Settings app without long-term contracts and to switch providers at any time."
While the report claims that Apple is strongly considering including a pre-installed Apple SIM on the next iPhone, the company's vice president of iPhone, iPod and iOS product marketing Greg Joswiak downplayed the idea last year because of the higher number of iPhone customers that purchase their smartphone directly from a carrier.
"It's about the customer experience," he said during an appearance here at Re/code's Code/Mobile conference. "We ultimately don't know who you are going to use as the carrier, [and] we want to make it as easy as possible."

Joswiak said Apple has not discussed putting the Apple SIM into iPhones, but said that because of the way most customers buy an iPhone--through a carrier directly--the Apple SIM is not as well suited. "I don't think you're going to go to the Verizon store and say, 'Can you hook me up with AT&T?,'" he said.
These rumors are rather predictable given that Apple typically improves the hardware specifications of iPhones and iPads each year, although the addition of a pre-installed Apple SIM on iPhone may still not materialize due to tough opposition from carriers. Verizon, for example, was notably absent as a participating carrier for Apple SIM when the iPad Air 2 was released last year.
Apple is expected to announce its next-generation iPhones in September per usual. The "iPhone 6s" was also rumored to have 2GB of RAM and Force Touch in January based on sources within Apple's supply chain. Few other details about the upcoming iPhones are known, aside from a disputed claim that the devices will include a DSLR-like dual-lens camera system.