Apple Adds 'GasBuddy' and 'GreatSchools' as New Maps Data Partners [Updated]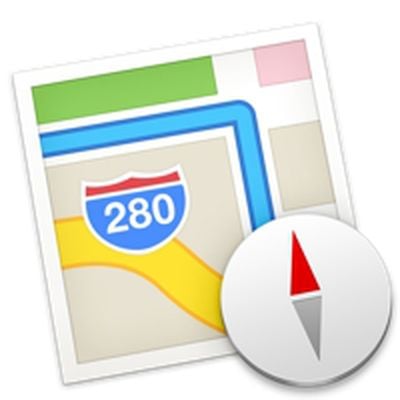 Apple added several new companies to its Apple Maps Acknowledgements page over the course of the past month, possibly hinting at future plans for improvements to its mapping app. The Acknowledgements page lists all of the sources that provide information to Apple for the Maps app.
New listings include GasBuddy/OpenStore and GreatSchools, two additions that AppleMapsMarketing speculates could lead to Maps upgrades like gas prices on gas station locations and school data for school locations. GasBuddy.com is a site that is designed to highlight local gas prices, helping users find the cheapest gas in any given area. GreatSchools.org is a community-based site that aggregates information about schools, including students enrolled, available programs, ratings, and academic test scores.
Apple has also added Yext to the page, a site that allows businesses to update their locations for multiple online sites at one time, but the company's partnership with Yext was previously known. The National Land Survey of Finland Topographic Database is also new, likely adding new maps data for the country.
Though Apple's acknowledgements page lists GasBuddy and GreatSchools, the above-mentioned data is not yet showing up in the Maps app, and it is unknown exactly when and if Apple will add gas price and school information to Maps. It's entirely possible that the company's partnerships with GasBuddy and GreatSchools have been established to bolster existing data on the locations of gas stations and schools.
Since Maps' rocky debut in 2012, Apple has made continued efforts to improve the app by hiring mapping experts around the world, fixing user-reported errors, and boosting points of interest through its data partners. Most recently, Apple added 10 new data sources to Maps, sometime around November of 2014.
Apple is rumored to be working on some major Maps improvements like transit directions and indoor mapping information, but the launch of these features seems to have been pushed back due to internal organizational issues. It is not known when Maps might see its next major update, but because there seems to be no sign of Maps upgrades in iOS 8.2 and iOS 8.3, it's possible Apple is saving the feature for iOS 9.
Update: iDownloadBlog spoke with a GasBuddy representative and learned that GasBuddy is not supplying Apple with gas prices. Instead, the company is sharing station information like brand name and address.